Bengaluru: BBMP goes digital by sending property tax notice, scanners along WhatsApp
BBMP implements SMS and WhatsApp notifications to inform 3.50 lakh property owners in Bengaluru about outstanding tax payments. Recipients are urged to clear dues online by November 30, with officials conducting visits for compliance. Non-compliance may lead to physical notices and subsequent actions as per regulations.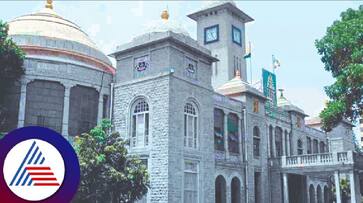 The Bruhat Bengaluru Mahanagara Palike (BBMP) has introduced a simplified method to notify property owners with tax arrears, leveraging SMS and WhatsApp notifications. This initiative has already reached 3.50 lakh property owners, alerting them about outstanding tax payments.
Out of the 19 lakh properties in the city, 3.50 lakh property owners who have not settled their tax dues received these digital notices. Recipients of these notices are urged to clear their property tax arrears by November 30. Included within these digital alerts are scanners facilitating online payment of the owed tax amount.
Should the recipients fail to adhere to the stipulated deadline, officials from BBMP's revenue department will conduct visits to the respective properties, urging compliance with the tax payment. In the event of non-compliance, a physical notice will be issued, and further actions will be taken as per the established regulations.
Last Updated Nov 14, 2023, 10:28 AM IST