Who is Neville Roy Singham, the man at the centre of Chinese propaganda funding?
Neville Roy Singham, the founder of ThoughtWorks, a renowned IT consulting firm, has a history of political activism and affiliations. His financial influence stretches from Chicago to Shanghai, and he's associated with charities and nonprofits.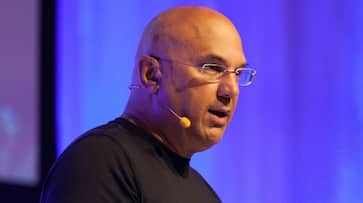 An investigation conducted by The New York Times has brought to light a widespread global network of news portals and websites that propagate the Chinese agenda on a global scale. The investigation points to Neville Roy Singham as the individual behind the funding and sponsorship of this extensive Chinese propaganda machinery. 
Chinese Propaganda Funding: Complex conspiracy of a network of operators, says MoS Rajeev Chandrasekhar
Minister of Information and Broadcasting, Anurag Singh Thakur shared in a press conference on Monday (August 7) that Neville Roy Singham allegedly financed the Indian news web portal, NewsClick, for the purpose of disseminating Chinese propaganda within India.
Born in 1954 in the United States, Neville Roy Singham pursued an Economics degree at Howard University. After working as a software engineer for several years, he founded ThoughtWorks in 1993. 
The company swiftly rose to prominence as one of the world's leading IT consulting firms. In recognition of his influence, Singham was named one of Foreign Policy magazine's "Top 50 Global Thinkers" in 2009.
Singham's father, Archibald Wickrama Singham, was a Sri Lankan political scientist who criticized US interventions in communist Grenada. He held a professorship in political science at Brooklyn College of the City University of New York.
In his earlier years, Neville Roy Singham was affiliated with the League of Revolutionary Black Workers, an African American nationalist-Maoist group in Detroit. Between 2001 and 2008, he served as a strategic technical consultant for Huawei. 
In 2017, Singham married Jodie Evans, a former Democratic political adviser and co-founder of Code Pink, in a grand ceremony attended by notable figures such as Amy Goodman and Ben Cohen.
Chinese Propaganda Funding: 'Congress, China, and NewsClick are part of one umbilical cord'
Singham's financial influence spans from Chicago to Shanghai, where he currently resides. He financed an Indian news website that incorporated Chinese government talking points into its coverage, an action that led to authorities raiding the site. 
The New York Times report also spoke of Singham's associations with several charities and American non-profit groups aligned with his agenda. These propaganda outlets receive funding from American nonprofits, amassing a total of at least US$275 million in donations.
Recent years have seen Singham's deepening engagement in political activism. He has vocally supported the Chinese Communist Party and contributed millions to groups promoting China's state media narratives. Additionally, Singham has faced controversy for denying the Uighur Muslim genocide and advocating Russian imperialism.
How an American billionaire pushed propaganda for China in India
Last Updated Aug 7, 2023, 4:22 PM IST