Twitterati watches on with laughter as #BengaluruTraffic comes to halt
People discuss Bengaluru traffic on Twitter, make it a trending topic. From being a people's problem to political issue, here is how Bengaluru traffic has affected the people of the city.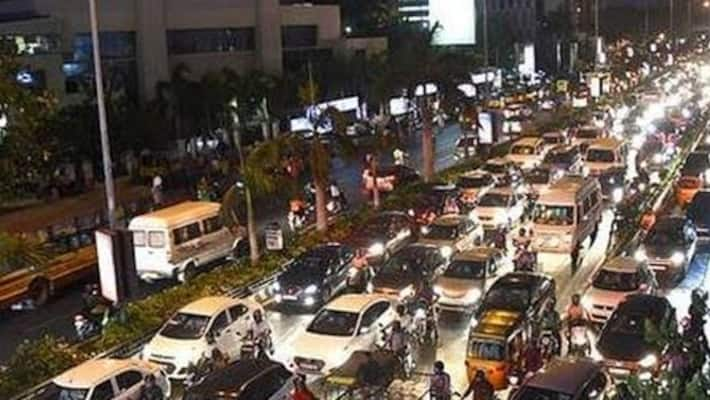 Bengaluru Traffic is not just limited to discussions on TV and newspaper reports, but it has started  trending on Twitter.
Twitterati are complaining about how they got stuck for hours in traffic yesterday (October 15). Bengaluru traffic is at its peak every day in the morning and evening after 6 pm.
Meanwhile, the discussion turned into a blame game claiming people haven't been voicing the traffic issue when they are supposed to act responsible.
The discussion did not stop with just traffic issues and infrastructure, but people also gave a political turn to the discussion as one of the Twitterati wrote: Bengalureans for five years:  "Traffic sucks, we need better roads, public transport, no garbage, drinking water, metro construction, Suburban Rail etc; But Bengalureans on voting day: Caste & religion, article 370, ram mandir, Pakistan, WhatsApp fwds etc."

How many missed to cast their vote in Bengaluru?
Though there were many tweets blaming the traffic and government for poor infrastructure and not being able to ease the traffic problem even after decades, there were some tweets that tried to find out alternate ways to not get caught in traffic.
One of the Twitterati found that using public vehicles are the solution to the problem.

Sailesh Bathala tweeted: "To all those ppl complaining about Bangalore traffic, pls start using public transport. We are the ones causing traffic by using Pvt vehicles. Walk that extra mile to reach the bus, be fit and also help reduce traffic. #bangaloretraffic #fitindiia"
 Another Twitter user posted a Tweet saying one can walk on footpath and reach the destination much before the person waiting inside the cab.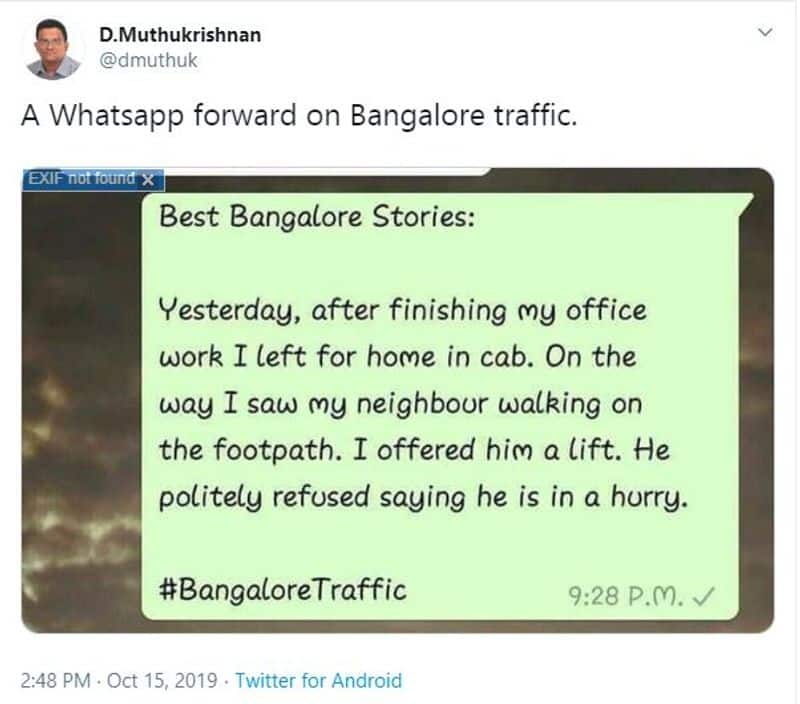 But coming back to the original query of infrastructure issue, another user expressed disbelief over the presence of footpath!

Thus, though Bengaluru traffic sounds like a cliche' it is high time both authorities and people stop blaming each other and use their discretion to ease the traffic problem in their own ways. 
Last Updated Oct 15, 2019, 5:10 PM IST