TechnoPro Japan joins hands with super economic power nation India
TechnoPro Japan has decided to adopt a unique business model through which they aim to offer services with value chain to the customers in India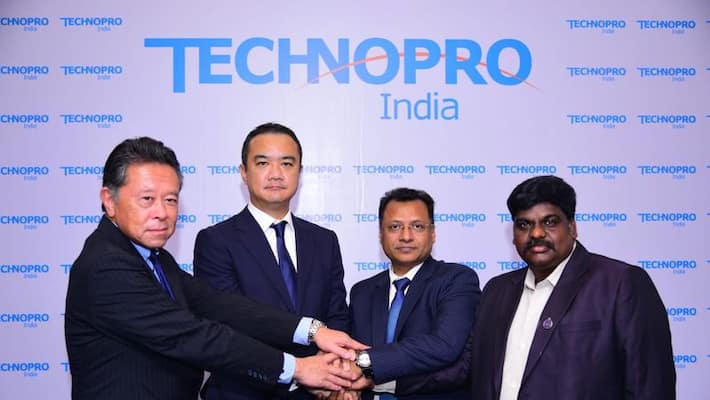 Bengaluru: TechnoPro Japan has decided to invest in India in a phased manner. This would cater to the growing demands of complicated and complex technology and solutions with the help of Indian talents who will work from our Bengaluru-based Global Delivery Centre, started on October 16, 2019.
TechnoPro India will function as a Global hub to develop state of the art technology and solutions with the help of engineers and professionals from Indian Origin and enhance Employment for budding engineers.  It also has the vision to generate employment and grow our headcount to 10,000 plus by the end of 2021, and we will double the number by the year 2023. TechnoPro India's business focus is on core Technologies to be used in smart mobility, fast retailing and quality manufacturing processes.
TechnoPro also has decided to adopt a unique business model through which they aim to offer services with value chain to the customers. Innovation is the only solution in a scenario where world is going through many limitations. Israel, India and Japan are the unique symbol of development through technology and innovation. As part of their business strategy, they have decided to join hands together to secure growing needs into the space of smart mobility, industrial and IOT cyber security. Hence, TechnoPro India will also focus on partnerships with Israel-based companies.     

About TechnoPro Japan  
 
TechnoPro, Inc. is an integration of four TechnoPro Group companies that specialise in design and research and development. With more than 20,000 engineers and researchers, it is one of Japan's largest technology-focused professional services and technologies consulting company. It also provides full support to technical development and R&D to 2100 plus companies including major corporations, universities and research organisations through collective efforts of seasoned professionals in fields such as machinery, electronics, information systems, software, chemistry, biotechnology, pharmaceuticals, architecture, construction and energy.
Last Updated Oct 22, 2019, 6:16 PM IST