Supreme Court rebukes Patanjali's misleading ads, warns of heavy fines
The Supreme Court on Tuesday (Nov 21) slammed Baba Ramdev-led Patanjali Ayurveda advertisements against modern medicines and vaccinations. The top court asked the Ayurveda company to avoid misleading campaigns.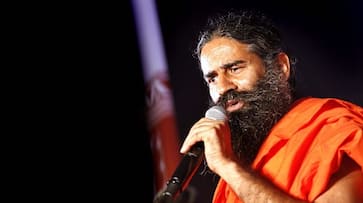 New Delhi: The Supreme Court on Tuesday slammed the advertisements of Patanjali Ayurveda owned by Baba Ramdev against modern medicines and vaccination. The apex court asked the Ayurvedic products company to not make any misleading advertisements or false claims. 
The SC also noted that such advertisements will attract heavy fines. The court was considering a petition filed by the Indian Medical Association (IMA).
The top court asked the Central Government to submit proposals to avoid misleading medical advertisements.
The Directorate General of Foreign Trade (DGFT) had given Patanjali Ayurved a one-time exemption to export non-basmati white rice to Nepal as a relief effort for earthquake victims. Non-basmati white rice (wholly or semi-milled rice, whether or not polished or glazed: Other) is not allowed for export. Nonetheless, the Foreign Trade (Development & Regulation) Act, 1992's Section 3 read with Section 5 enabled the government, which, after considering the situation in Nepal, to announce the policy condition.
Last Updated Nov 21, 2023, 4:24 PM IST