Pakistan to shut all illegal Indian channels from Oct 16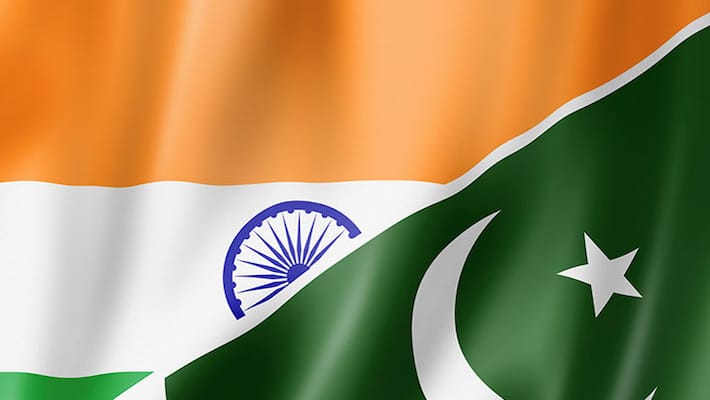 Amidst strained Indo-Pak ties, Pakistans electronic media watchdog today announced that TV channels showing Indian programmes without permission would be suspended from October 16, a day after it sought reciprocity from India to allow airtime to Indian content in Pakistan.
The Pakistan Electronic Media Regulatory Authority (PEMRA) has granted Chairman Absar Alam the authority to revoke or suspend licenses of companies illegally airing Indian content without prior notice.
A meeting of PEMRA was held yesterday to mull over the issue of the illegal showing of foreign contents and look at the October 15 deadline which was given on August 31 to stop all illegal showing of foreign programs without permission.
PEMRA said in a statement that it has authorised Alam to revoke or suspend the licenses of companies airing Indian content without prior notice after end of the deadline.
The statement declared that the licenses of companies will be revoked or suspended without show cause notice or a hearing if Indian content is aired in violation of the order.
PEMRA also referred to the current tension with India and claimed that people were demanding that Indian programmes should not be shown in Pakistan.
It said all illegal channels will be shut down from October 16.
The amount of airtime for Indian content in Pakistan will mimic the format India has adopted for the airing of Pakistani content, PEMRA said.
PEMRA will only allow airtime to Indian content if India allows airtime to Pakistani content.
The announcement comes amidst the strain in India- Pakistan ties after the Uri terror attack and Indias surgical strikes on terror launch pads in Pakistan-occupied Kashmir.
According to PEMRA rules, local channels can only show five per cent foreign contents but several Pakistani channels mostly rely on foreign content, mostly Indian, Turkish, American and European.
PEMRA has also sent a request to the government to make airing of the Indian content conditional with that of Pakistans content being aired in India.
PEMRA said in the light of the recommendations it has sent to the government, policies made during the General (retd) Pervez Musharraf regime will have no legal standing, which will "benefit the Pakistan industry grow".
The policies made during the Musharraf regime were put into effect by the then Prime Minister Shaukat Aziz. Thus, only the federal government had the powers to revoke them, PEMRA said.
"Around three million Indian DTH decoders are being sold in the country. We not only want this sale stopped but will also ask the relevant agencies to trace the money trail to determine the mode of payments made to Indian dealers selling these decoders to Pakistanis," PEMRA chairman Alam had said.
Last Updated Mar 31, 2018, 6:50 PM IST