Lockdown special: Making creative mask can win you gift from Kerala Police
Make a mask and win a gift - Kerala Police have come up with a new challenge to help create awareness about the importance of face masks during coronavirus outbreak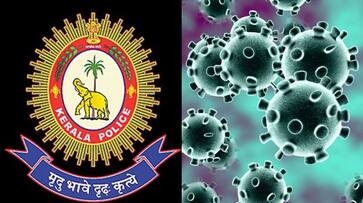 Thiruvananthapuram: As part of their new campaign to promote the usage of face masks to restrict the spread of COVID-19, Kerala Police have come up with a new challenge for people to participate whilst in lockdown.
The challenge comes with a prize money of Rs 5000 and the top post will go to the participant who makes the most attractive family mask.
Not just that, there is also a consolation prize of Rs 3000 for a creatively unique face mask. The family which wins the prize wearing the masks will be featured on the police website.
Meanwhile, the government has banned people from stepping out without wearing a proper face mask. This is the latest initiative to curb the spread of coronavirus. The police have started to levy Rs 200 fine for those who breach the directive.
Police authorities believe that the new drive will encourage the citizens to come up with innovative ideas for the event. The cops also think that people might end up getting creative and come up with indigenous mask design ideas too. The department said, people will now know the importance of wearing a mask.
Last Updated May 4, 2020, 5:10 PM IST