Lakhimpur Kheri: 13-year-old brutally tortured before being murdered
According to the police, the case has been taken up on priority and senior officials are monitoring the investigation. Four teams are working on the leads and the forensic team is collecting evidence.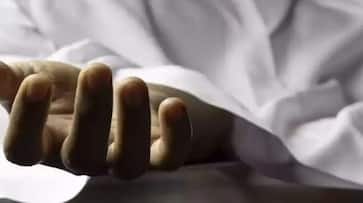 A 13-year-old girl, who disappeared while returning home from a local madrassa on Sunday, was found dead in a sugarcane field in a village within Uttar Pradesh's Lakhimpur Kheri district. According to a senior police official involved in the investigation, the perpetrators had brutally silenced the student by covering her mouth with mud, used sugarcane stalks to inflict horrific injuries to her eyes, and subjected her to torture before taking her life. 
An autopsy was carried out by a panel of medical experts, and authorities are actively probing whether she was subjected to sexual assault. The post-mortem examination revealed that the cause of the student's death was respiratory obstruction. During the procedure, SP Ganesh Prasad Saha was present at the post-mortem facility for an extended period.
Following the post-mortem examination, the student's body arrived in the village at 3 o'clock on Tuesday afternoon, sparking a commotion. The family and local residents staged a protest by keeping the girl's body outside their residence and declined to perform the final rites. In addition to demanding the arrest of the culprits, they also requested land allotment and a compensation of Rs 20 lakh.
Upon receiving this information, SDM Ashwini Kumar Singh and CO Rajesh Kumar, along with their team, arrived to engage with the grieving family. After two hours of discussions and with some measure of trust in the assurances of police and administrative action, the family agreed to proceed with the girl's cremation, which took place later in the evening.
An FIR was filed against 'unidentified individuals' based on a complaint lodged by the victim's family. Additional SP Naipal Singh stated that the case has been given top priority, with senior officials overseeing the investigation. Four investigative teams are following leads, and a forensic team is gathering crucial evidence. Assistance from a surveillance team has also been enlisted, and local individuals with potential involvement are under scrutiny, raising hopes of a breakthrough in the case.
An anonymous member of the autopsy team revealed that the girl's body displayed seven deep wounds, suggesting she endured significant suffering before her tragic demise. Furthermore, evidence of bruises near her private parts has been noted, and samples have been collected for laboratory testing to confirm potential sexual assault.
Last Updated Oct 11, 2023, 2:02 PM IST