Kerala News Highlights: Malayalam serial actress Dr Priya passes away due to cardiac arrest
Kerala News Highlights: Malayalam serial actress Dr Priya passes away due to cardiac arrest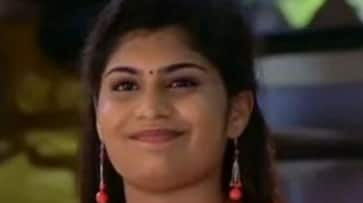 3.30 PM: Kerala to honour writer SK Vasanthan with Ezhuthachan Award
The Kerala government has decided to honour noted novelist Dr S K Vasanthan with the 2023 Ezhuthachan Award for being an integral part of Kerala's cultural landscape, leaving an indelible mark as a critic, thinker, and novelist. While terming Vasanthan as one of the esteemed mentors that Malayalam literature has had the privilege of witnessing, the Kerala government said that the award serves as an incentive for lovers of Malayalam literature to revisit the classic ideals of literary criticism, acknowledge its idealism and beauty, and reacquaint themselves with his works time and again.
Read More: Kerala to honour writer SK Vasanthan with Ezhuthachan Award
---
3.00 PM: Malayalam serial actress Dr Priya passes away due to cardiac arrest
Dr. Priya, a familiar face in several Malayalam serials, died of a heart attack on Tuesday. To compound the misery, Priya passed away only eight months into her pregnancy. The news was shared on social media by actor Kishore Satya on Wednesday. 
---
2.30 PM: Palakkad man sentenced to 20 years in prison for sexually assaulting girl for several months
A Palakkad man, identified as Afsal has been convicted and sentenced to 20 years in prison for sexually assaulting a girl from July to September 2020. He met the girl through Facebook and pretended love to her. 
---
1.00 PM: Kerala to receive heavy rainfall; IMD issues yellow alert in 9 districts
The IMD has predicted heavy rainfall in the state today. A yellow alert has been sounded in 9 districts including Thiruvananthapuram, Thiruvananthapuram, Kollam, Pathanamthitta, Alappuzha, Kottayam, Ernakulam, Idukki, Thrissur and Palakkad.
---
12.15 PM: Kalamassery Blast: Jehovah's Witnesses take crucial decision; Prayer meetings to be held online
In the wake of the blast at the convention center in Kalamassery, Jehovah's Witnesses have temporarily stopped their prayer meetings. The community of believers has announced that the Kingdom Hall prayer meetings in the states of Kerala, Tamil Nadu and Karnataka have been temporarily stopped. Believers in 'Jehovah's Witnesses India' component have been instructed to hold prayer meetings online. The prayer meetings have been directed to be held online till further notice. The decision was taken in the wake of the Kalamassery bomb blast. The national spokesperson of the organization, Joshua David, stated that the decision was taken in consideration of the safety of the members.
Read More: Kalamassery blast: Jehovah's Witnesses shifts prayer meetings online
---
11.45 AM: Teacher beats student for talking to girl classmate in Malappuram; complaint filed
A 9th-class student of Crescent Higher Secondary School, Malappuram, was beaten up by a teacher on Tuesday afternoon. The student said that the teacher assaulted him after he clicked the picture of talking to the girl classmate. The student said that he was beaten up by a teacher named Zubair. The student sought treatment at Kondotti Taluk Hospital. The child's parents lodged a complaint with Childline.
---
11.30 AM: Customs seize 1.7 kg of gold at Kannur airport
The Customs officials seized gold weighing 1.7 kg from three persons at Kannur airport. Jamshad from Koduvalli in Kozhikode, Rafeeq from Talangara in Kasaragod and Al Amin from Uduma were arrested.
---
10.45 AM: ED to submit 12,000 page charge sheet in Karuvannu bank fraud case today
The Enforcement Directorate (ED) will submit the chargesheet in the Karuvannur Cooperative Bank Fraud Case on Wednesday. The chargesheet will be submitted at a special PMLA court in Kochi.
---
10.15 AM: PM Modi extends greetings on occasion of Kerala Day
Prime Minister Narendra Modi on Wednesday (Nov 1) greeted the people of Kerala on the occasion of Kerala Day. Taking to X, he wrote, "Greetings on the special occasion of Kerala Piravi. Known for their diligence and the rich tapestry of their cultural heritage, the people of Kerala embody resilience and determination. May they always be touched by success and continue to inspire with their accomplishments."
---
9.40 AM: Kozhikode gets 'City of Literature' status from UNESCO
Kozhikode Mayor Dr. Beena Philip told Asianet News that the title of UNESCO City of Literature is a great honor for Kozhikode and a proud moment. This achievement recognizes the excellence achieved by Kozhikode both in the field of literature and media. Mayor Beena Philip said that this is the result of the efforts of many people and the corporation has been following these efforts for two years.
---
9.05 AM: In connection with the second edition of the International Book Festival (KLIBF 2) the book stalls in the Assembly House will be inaugurated today (Wednesday 01.11.2023) at 9.00 am by Assembly Speaker A.N. Shamseer.
---
9.00 AM: Kerala to receive heavy rainfall on November 3
The IMD has predicted that although Kerala will not receive heavy showers today and tomorrow, the state will witness heavy rainfall on November 3 and 4. A yellow alert has been announced in Pathanamthitta, Idukki, Ernakulam, Thrissur, Palakkad, Malappuram, Kozhikode, Wayanad and Kannur districts on November 3 and Thiruvananthapuram, Kollam, Pathanamthitta, Alappuzha, Kottayam, Idukki, Ernakulam, Thrissur, Palakkad, Kozhikode and Wayanad districts on November 4.
---
8.30 AM: CM Pinarayi Vijayan extends Kerala Piravi wishes to people
Chief Minister Pinarayi Vijayan on Wednesday (Nov 1) extended his greetings to the people on the occasion of Kerala Day. Taking to X, formerly Twitter, he wrote, "Today marks the 67th anniversary of the formation of the state of #Kerala. Modern Kerala was constructed through the organised struggles of the working class and peasantry who steadfastly upheld the ideals of the national movement and the renaissance movement. On this occasion, let's commit ourselves to taking Kerala to new heights and safeguarding its status as a beacon of democracy and secularism. Heartwarming Kerala Piravi wishes to every Keralite across the world."
---
8.10 AM: Kerala to celebrate its 67th formation day today
On the occasion of the 67th formation day of Kerala, the state government has organised a week-long celebration 'Keraleeyam'. It will be held at 47 venues in Thiruvananthapuram. The inauguration of the celebration will take place at 10 am. Film stars like Kamal Haasan, Mammootty and Mohanlal are participating in the opening ceremony today.
Last Updated Nov 1, 2023, 8:08 PM IST