Kerala elephant killing: Accused reveals cracker was not filled in pineapple but coconut meant for pigs
After a post-mortem, the elephant was found to have been pregnant and that its jawbone was broken. When the incident came to light about a week later, a nationwide hue and cry was raised over the killing of the animal.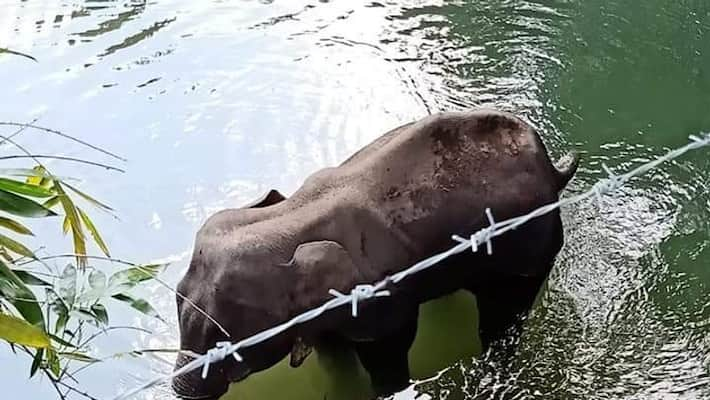 Palakkad: The accused in connection with the pregnant elephant killing case in Kerala revealed to police that the crackers were not stuffed in a pineapple but in a coconut. The accused, Wilson, also added that he used to hunt forest pigs using the approach.
According to sources, he is the third accused in the Kerala elephant killing case. The arrest of one person, Wilson, from Edavanna, was recorded while two other suspects were being questioned by officers.
Also read: The killing of a pregnant elephant in Kerala has resulted in massive outrage across India. Now, two people have been taken into custody and investigation is underway 
It is also learned that the elephant ate the crackers stuffed in the coconut meant for pigs, which was kept in an agricultural field.
Earlier, experts said that the pregnant elephant ate what is called a "pig cracker", intended to scare wild boars away from crops.
 A post-mortem report revealed that the elephant was pregnant and had a broken jaw.
The pregnant wild elephant in Silent Valley Forest fell victim on May 27
The tusker's murder was brought to the people's attention by a forest officer identified as Mohan Krishnan, who was part of the Rapid Response Team to rescue the elephant.
Last Updated Jun 5, 2020, 3:59 PM IST