Karnataka: Postman doesn't deliver letters for 3 years; people lose jobs, admissions to college, pension
A postman has been accused of not distributing posts for three years. People inconvenienced as some lost jobs, admission to college, pension, insurance money, ATM cards, bank passbooks due to the mistake committed by the postman.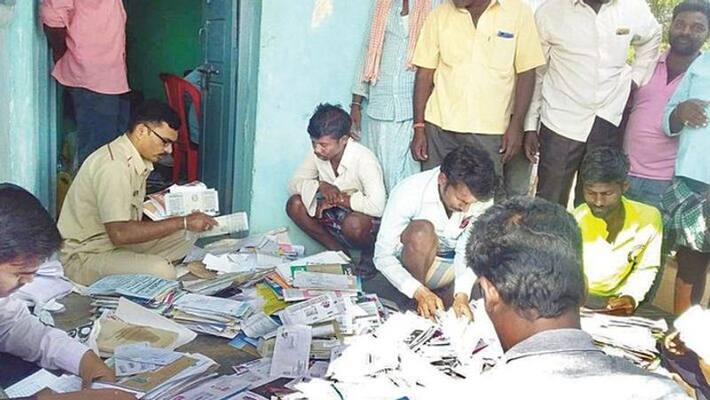 Yelburga: A postman in Karnataka has been accused of not distributing the posts for three years, causing numerous people jobs, admissions to educational institutes, pensions, etc, affecting their lives severely.
The postman in question is Suresh Talavar of Sanganala post office in Yelburga, who is accused of not distributing any post since 2017.
More than 1500 posts including ATM cards, passbooks, insurance notifications, convocations, exam notifications, interview notifications were found inside the post office that were stacked since three years.
The issue came to light when residents of Sanganala complained that they were not getting any posts. In a number of instances, people had even fought with their insurance agencies, bank staff and other service  places from where they were expecting letters. But these agencies and service centres had sent them away asking them to check in their post office for the related letters.
When people inquired at the post office, they were given the same answer that the post office had not received any such letter.
Annoyed by this, people submitted complaints to the respective offices. When these complaints became regular, officers suspected foul play and asked the inspection team to conduct probe in the post office.
When a search was conducted, the officers found letters, applications, job cards, pension letters, insurance letters and services related to banks and other services in a room filled with dust.
So far there is no information on the action taken against the postman of Sanganala. 
Last Updated Nov 12, 2019, 1:54 PM IST