'Just looking like a wow': CM Himanta joins internet trend, shares pics of Kolia Bhomora Setu in Assam
Assam chief minister Himanta Biswa Sarma has recently joined the 'just looking like a wow' parade on social media. In a series of posts on X, he shared the photos of the Kolia Bhomora Setu in Assam's Tezpur and captioned his post, "So beautiful, So Elegant, Just Looking Like a WOW!"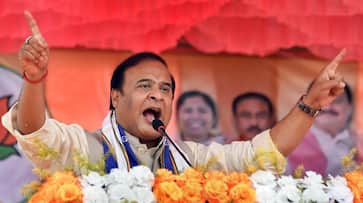 The most recent participant in the "just looking like a wow" parade is Chief Minister of Assam Himanta Biswa Sarma. Using the now-viral caption, Sarma shared stunning images of the Kolia Bhomora Setu in Tezpur, Assam, on Sunday.
Taking to X, formerly known as Twitter, Sarma wrote:  "So beautiful, So Elegant, Just Looking Like a WOW!" He also shared an image and wrote: "The mighty Himalayas visible on a winter morning from Kolia Bhomora Setu, Tezpur. Low AQI & a pollution-free environment enable this crystal clear view, captured by Gautam Deka, of the magnificent mountain range located near the Arunachal-Tibet border."
Also Read | Chhattisgarh CM makes huge announcement on Diwali, promises Rs 15,000 annually to each woman if Congress wins
The bridge has been named after the Assamese General, Kalia Bhomora Phukan. The bridge, which is only 3 km long, is crucial in linking the seven Northeastern states to the rest of the nation. Sarma used the viral 'Just like a wow' trend to draw attention to the bridge's beauty. This is a pervasive trend that is gaining popularity among politicians as well as celebrities and athletes.
Also Read | Telangana Election 2023: 'Beta, ye thik nahi hai…' PM Modi to woman as she climbs light tower during rally
A video of Jasmeen Kaur, passionately marketing salwar suits on Instagram was the beginning of it all. In the video, Kaur describes the outfits as "just looking like a wow" many times. Her contagious enthusiasm and energy caused the video to become viral very fast.
Last Updated Nov 12, 2023, 6:29 PM IST