Reading ISIS wrong? Educated recruits show group's ideological appeal
Nearly 80% of 52 ISIS sympathisers arrested in India in 2016 had formal schooling.
Nearly 75% of the suspects were from middle-income backgrounds.
ISIS' calls for an Islamic Caliphate remain popular with some sections of Muslims.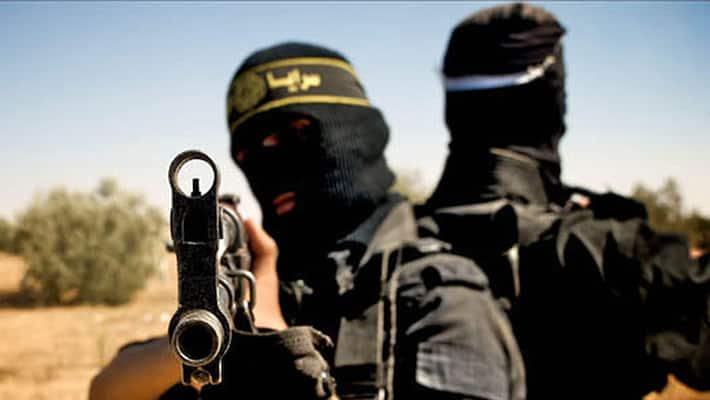 The National Investigation Agency on January 19 provided a variety of interesting details about the backgrounds of 52 Indians who had been arrested in 2016 for their alleged links to the Islamic State (ISIS). Nearly 80% of the suspects had "formal" schooling, with some even being postgraduates.
The Press Trust of India reported "20 accused were graduates or engineers, 13 were matric passed, 12 were diploma holders, four were senior secondary passed, while three were post-graduates with Master of Arts or Master of Computer Application degrees."As many as 39 of the suspects were from upper middle income and middle income groups. A handful of these suspects were also converts from Christianity and Hinduism.
These plain facts bust a lot of "myths" associated with ISIS recruits. Images of poorly educated, bearded men and women in hijabs are frequently thrown around to try to understand a potential ISIS recruit. However, the educated nature of these 52 persons is no surprise.
In October 2016, the World Bank published a study that examined the antecedents of ISIS recruits in Syria and Iraq, based on data related to 3,803 people who had come from across the world. The report found that 69% of the recruits had secondary education. Interestingly, the report found that, on average, the more educated fighters had applied for the post of suicide fighters. A previous U.S. Government study also drew similar conclusions and noted that the only area of education that was relatively lacking among ISIS recruits was knowledge of Islamic law.
So, why are educated people flocking to ISIS and why is it important to acknowledge and understand this? For one, despite the common comparisons with al Qaeda, ISIS has significant differences with the terrorist group. While Osama bin Laden ran a terrorist network that had essentially "reactive" goals (expulsion of U.S. forces from Saudi Arabia and liberation for the Palestinians), ISIS has a proactive goal of reestablishing an Islamic Caliphate.
#ISIS posts map of Five Year Plan for the 'caliphate'. http://t.co/cMi3YxmDwK pic.twitter.com/wz76AWrsuR

— Grasswire (@Grasswire) June 30, 2014
The notion that the Islamic world has been in turmoil since the collapse of the Ottoman Caliphate after World War I remains strong among some sections of Muslims. ISIS ideologues have tapped into this sentiment by establishing a caliphate governed under strict Sharia law in parts of Syria and Iraq under the group's control. Ironically, the data used in the World Bank study was based on the ISIS "government" records kept while enrolling fighters, highlighting the group's concrete political nature.
The political nature of the group and its apocalyptic plan to expand across the Middle East and North Africa, replacing regimes friendly with the West and Russia, will find plenty of takers. The group has a similar appeal in India where some radical Muslims claim that the community has been suffering after the collapse of the Mughal Empire.
Also read: Black crescent over South India: Why ISIS finds recruits in the region
ISIS can only be combated if we understand the popularity of its ideology and its intimate link to the history of the Muslim world. Relying on stereotypes will only end up alienating ordinary Muslims.
Last Updated Mar 31, 2018, 7:00 PM IST