India set in making drug to treat novel coronavirus
The Hyderabad-based Indian Institute of Chemical Technology has synthesised the key materials for Remdesivir, believed to treat COVID-19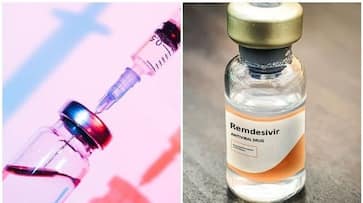 New Delhi: India is all set to make drug, which can treat coronavirus. According to Hindustan Times, a  Hyderabad-based Indian Institute of Chemical Technology (CSIR-IICT) has synthesised the key materials (KSMs) for Remdesivir.
Remdesivir, manufactured by Gilead Sciences, is the first drug to treat COVID-19 approved for emergency use in the US, based on clinical data. IICT has also begun so-called technology demonstrations for drug manufacturers such as Cipla so that manufacturing can begin in India.
Union health minister Harsh Vardhan in a statement said that synthesis of KSMs has been achieved by CSIR-IICT and that technology demonstrations to Indian industry is happening. With regard to Favipiravir, which is another promising drug, CSIR is working with the private sector for clinical trials and also a possible launch in India.
India's COVID-19 count saw the biggest spike on Monday as the country recorded 3,900 fresh cases in the last 24 hours. The total number of coronavirus cases in India stood at 46,433, according to the ministry of health and family welfare.
The death toll related to COVID-19 infection rose to 1,568. As many as 195 people succumbed to death on Monday.
Last Updated May 5, 2020, 12:47 PM IST