Former Madhya Pradesh CM Digvijay Singh writes a letter to Shivraj Singh asking about Basmati's GI tag
Former CM of Madhya Pradesh Digvijay Singh has written a letter to CM Shivraj Singh Chouhan in which he has raised the issue of GI tag for the crops produced in the state. In the letter, Digvijay Singh urges Shivraj Singh to join him in a protest for the demand of farmers in front of the PM's residence in Delhi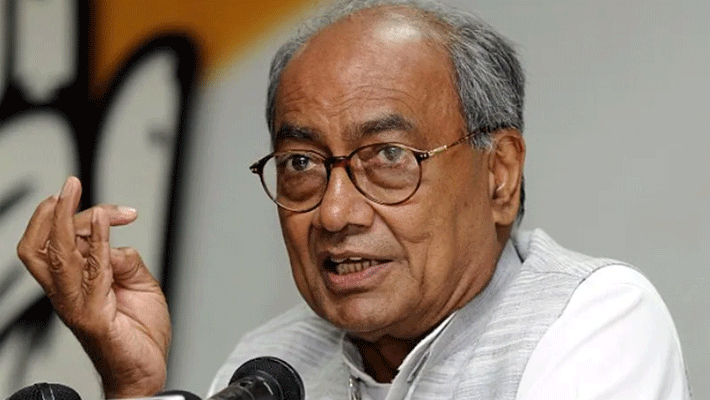 Bhopal: Former CM of Madhya Pradesh (MP) Digvijay Singh has written a letter to CM Shivraj singh Chouhan after the political storms in MP and Punjab regarding Geographical Indication (GI) tags. In the letter Digvijay Singh writes that CM Shivraj Singh hasn't done nothing accept giving statements regarding the tagging of Basmati rice. Criticizing the CM, Digvijay has asked the CM to not shed false tears and to accompany him to Delhi where they will sit on a dharna in front of the Prime Minister's residence. Digvijay Singh has sent a copy of the letter to Union Minister of Agriculture Narendra Singh Tomar.  
Digvijay Singh's letter to Shivraj Singh…
Dear Shivraj Singh Chouhan, 
"It has been learned from the newspapers that you are suddenly getting very worried about rds the farmers who produce basmati paddy in the state. Your anguish is that Basmati being produced by the farmers of the state is not getting GI tag from APEDA (Agricultural and Processed Food Products Export) institution yet.
You are such a wellwisher of the farmers of the state. Since December 2003, except for the last one and a quarter year, you had the government in the state for about sixteen years. You did nothing but rhetoric about the tagging of Basmati. Not only this, but the BJP-led central government is also running for the seventh year. You do not get tired of calling Prime Minister Narendra Modi a blessing of God for the country. But what is the reason that you could not get the Basmati farmers of Madhya Pradesh their rights from the leader of your own party, Narendra Modi? The Budhni region from where you have been the people's representative for the last 30 years, you have only been giving assurance to the farmers year after year there.
Paddy growing farmers of the state are now calling your tears as crocodile tears. You have been the Chief Minister of the state for 14 years and you do not get tired of showing yourself as the sympathizer of the farmers. So far, not only basmati rice produced by the farmers of the state, but, sarbati wheat, jowar, millet and koda-kutki have also not got the GI tag.
You are requested to come along to Delhi and sit on a dharna in front of the Prime Minister's residence along with all the MPs to get GI tag of the crops based on their superiority to other agricultural producers including basmati rice in the interest of the farmers of the state. I am also ready to join your protest, moving away from party politics. If you are ready to protest for the demand of farmers before the Prime Minister, then please take the trouble of fixing a date and informing me about the same."
Digvijay Singh
 
Last Updated Aug 18, 2020, 3:26 PM IST