Floods rise as COVID-19 refuses to abate; several states left worried

The situation in Bihar is worsening by the day with water levels on the rise, putting many villages in danger. Levels in rivers have risen several meters over the danger mark. Many bridges too lie broken.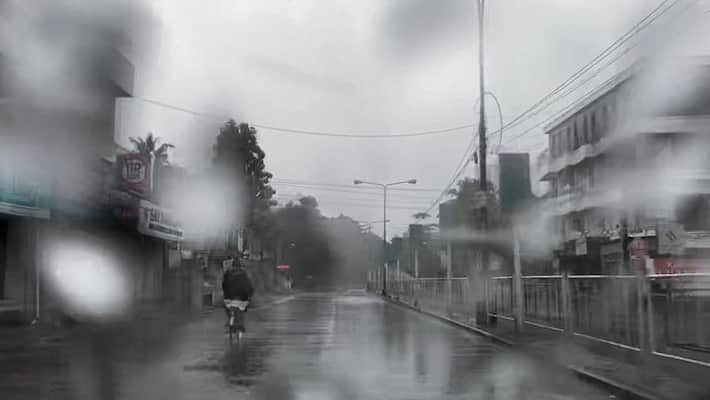 29,62,653 people across 12 districts have been affected by the floods. Gandak river in Samastipur flows 2.5 metres above the danger mark. In Khagaria, Kosi flows at 2.1 meters above the danger mark, while Sitamarhi and Darbhanga flow nearly 2.2 metres above the danger mark. Kosi's water level too continues to rise.
In the Jhunki Panchayat of the Teradhagha block, water overflowed onto the bridge, blocking movement of vehicles. People are making use of boats made of drums to ferry their vehicles from one place to another.
Water level of Gandak river has begun to rise again. At the same time, 2,33,000 cusecs of water was released, due to which water spread in vacant areas of Taraiya and Panapur in Saran district. Both areas have lost communication with their headquarters. Water has risen to 3 feet on the roads.
Saran dam in Gopalganj was damaged and the water of the Gandak river increased rapidly towards Panapur and Taraiya. Till Tuesday morning floods breached 32 villages. Houses have been submerged in water, forcing people to take shelter on terraces.
Floods in 23 villages of 5 Panchayats of Baikunthpur
Four blocks of Gopalganj village have been filled with water. Due to floods in the last 24 hours, 23 villages of five panchayats have been affected. The new areas breached by floods include Shyampur, Devkuli, Hakam, Azvinagar, Goraiya place, Mangalpur, Sisai, Chamanpura, Gainadabar, Hardia, Mangroo Chhapra, Safiabad, Dharmabari, Bistol, Sabli, Sirsa Dhantoli, and Chandpur. Around 55,000 people of these villages have taken shelter in safe places.
Rain adds to woes
Panapur from Bihar's Chappra district has water almost everywhere. Patients have to be carried to hospital. Gandak's water level had decreased after the dam broke out in Gopalganj but started rising again Tuesday afternoon. This has increased the worries of people.
A British era bridge has neither been repaired nor its height increased
In Ranchi, Jharkhand, a British-era bridge over the Swarnarekha river has neither been repaired nor was its height raised as per requirement. As a result, the river starts flowing over the bridge even when there is light rain. Often, people have slipped into the river.
More than 50 police officers in one barrack. No masks and no social distancing
In Jharkhand, around 500 police officers have been infected with coronavirus. But reports of mismanagement and misbehaviour by Ranchi Police continued to do the rounds.
There have been reports that barracks built under trees house more than 50 police officers, no social distancing is followed, and police officers are seen without masks.
People from 84 villages attempt to convince Bhimsen
Nakulanar of Chhattisgarh saw people from 84 villages of Kuakonda pargana arrive on Tuesday to worship at Bhimsen mountain. It is believed that worshiping Bhimsen mountain cause good rains. During this time, the principal goddesses of Kuakonda, Gangadei, Lachhandai and Kondraj Baba reached the village with the villagers. No social distancing was maintained. The priest was also found embracing and blessing people.
Tournament cancelled due to Corona
Former Indian Divyang cricket team captain Dinesh San has applied for the post of a peon in the National Anti-Doping Agency (NADA). He played nine matches for the Indian team between 2015 to 2019. 35-year-old San has a wife and a one-year-old child.
Rajendra Singh Dhami, former captain of the Indian wheelchair cricket team, works as a labourer under MGNREGA. He said that he was going to participate in the tournament, but due to the coronavirus pandemic, it was cancelled.
Also watch: We know India is battling enemies like the dreaded Covid-19 & a conniving China. But there is a bigger enemy, and that one lies within. 
Find out more in #TheNewsableDecipher
Last Updated Jul 29, 2020, 6:53 PM IST