Explained: What is Women's Reservation Bill and why it got delayed?
The Women's Reservation Bill aims to reserve one-third of parliamentary and state assembly seats for women. Discover its objectives, challenges, and the current status of women's representation in Indian politics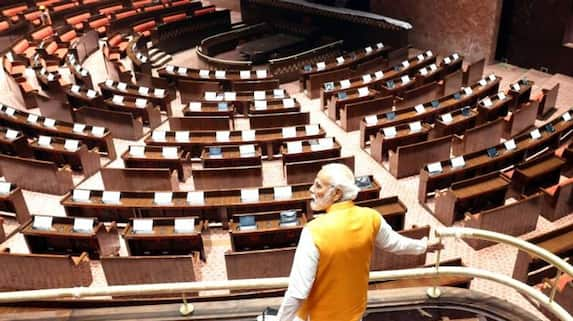 The Union Cabinet has reportedly approved the long-pending Women's Reservation Bill, officially known as the Constitution (One Hundred and Eighth Amendment) Bill of 2008. This significant legislation, at the forefront of the Parliament's special session, is set to reserve one-third of all seats in the Lok Sabha and state legislative assemblies for women.
Key Provisions of the Bill
The Women's Reservation Bill aims to allocate 33 per cent of seats in both the Lok Sabha and state legislative assemblies to women. Furthermore, it stipulates that one-third of the seats reserved for Scheduled Castes and Scheduled Tribes will be earmarked for women from these communities. The allocation of these reserved seats may be rotated among various constituencies within the state or union territory.
Objectives of the Women's Reservation Bill
The primary goal of the Women's Reservation Bill is to redress the historical underrepresentation of women in Indian politics. Despite women's substantial contributions to Indian society, their participation in political and legislative spheres has been conspicuously limited. This bill endeavours to promote gender equality and empower women in the political arena.
Challenges and Delays
It's essential to acknowledge that the Women's Reservation Bill has been a subject of extensive debate and discourse in Indian politics for many years. Although it has previously received approval from the Rajya Sabha (the upper house of Parliament), it has encountered obstacles and has not yet been enacted into law. The bill has been a contentious issue among various political parties and interest groups, and its fate remains a prominent topic of political discussion in India.
Current State of Women's Representation
In the present Lok Sabha, there are 78 women members, constituting less than 15 per cent of the total strength of 543. In the Rajya Sabha, women's representation stands at around 14 per cent, as per government data shared with Parliament in December. 
Several state assemblies exhibit even lower levels of women's representation, with less than 10 per cent in states like Andhra Pradesh, Arunachal Pradesh, Assam, Goa, Gujarat, Himachal Pradesh, Madhya Pradesh, Maharashtra, Karnataka, Kerala, Tamil Nadu, Telangana, Tripura, Meghalaya, Manipur, Sikkim, Odisha, and Puducherry. 
Some states like Delhi, Punjab, Haryana, Rajasthan, Bihar, Uttarakhand, and Uttar Pradesh have 10-12 per cent women MLAs based on government data from December 2022. Meanwhile, West Bengal, Chhattisgarh, and Jharkhand have led the way with 14.44 per cent, 13.7 per cent, and 12.35 per cent women MLAs, respectively.
Modi Cabinet okays Women's Reservation Bill, set to be tabled in new Parliament: Sources
Last Updated Sep 19, 2023, 12:42 AM IST