Coronavirus: Tamil Nadu engineering professor forced to sell murukku to feed family
Engineering professor Maheshwaran sells murukku in his native Tamil Nadu to take care of his family which includes his 6-year-old daughter and wife. By selling his Murukku in the nearby shops he earns Rs 500 per day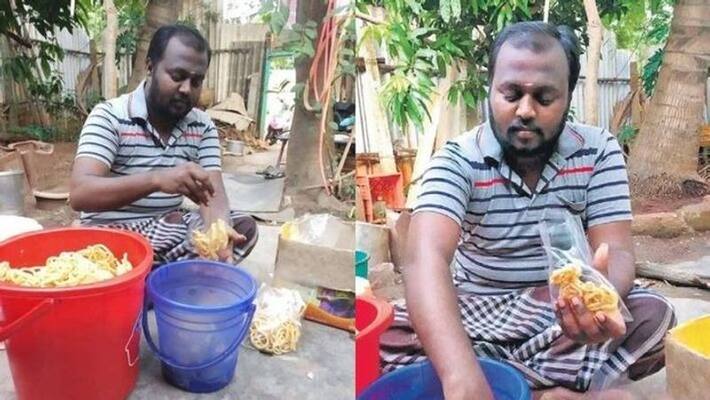 Chennai: There is no specific date or day when educational institutions would open in these difficult times due to the coronavirus (COVID-19). The pandemic has completely changed the life and lifestyle of every individual.
The shutdown of schools and colleges has made the life of teachers miserable. Many teachers have started to engage in other works to take care of their families.
Today, let us talk about an engineering  professor. This man is making murukku and selling them for his livelihood. Maheshwaran was a professor of a private engineering college in Coimbatore. He was also the head of the computer science section in his college.
Due to COVID-19 outbreak, the college had to be shut down. The college authorities  informed Maheshwaran that they could not pay his salary as the college was shut. Without thinking twice,  to take care of his family, he thought of selling murukku.
He is selling murukku in his native place to take care of his family which includes his 6-year-old daughter and wife. By selling his murukku in the nearby shops he earns Rs 500 per day, said Maheshwaran.
Last Updated Jul 8, 2020, 1:41 PM IST