Coronavirus: 'Senses of life — a life's story' online show to raise funds for artists; here's how you can help
Coronavirus has taken many lives in India and other countries. Many individuals' lives also are messed up due to COVID-19. A group of artists are joining to generate funds for the needy artists in hard times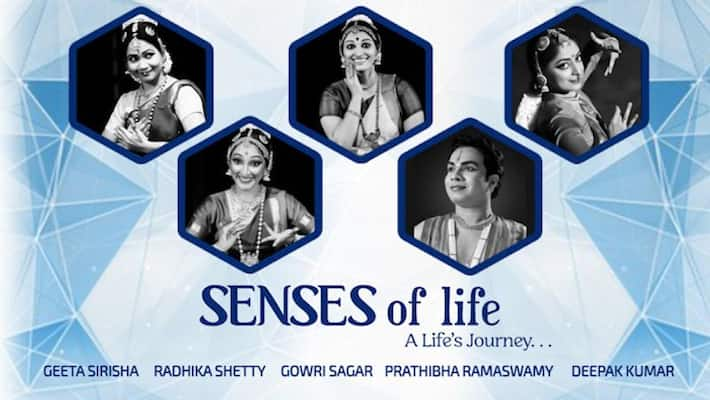 Bengaluru: The novel coronavirus has eaten up many lives and are affecting more people in different ways. A group of artists are trying to generate funds for the cause of helping artists who need help in the tough time.
Ananya Bengaluru (Ananya Raghavendra ) has been doing phenomenal work in this regard.
"Senses of life — a life's story" is a project which started out as a small idea and has turned into a full blown collaborative production involving talented and like-minded artists. The work, conceptualised by Geeta Sirisha, is a collaborative feature involving four other amazing dancers, Prathibha Ramaswamy, Gowri Sagar, Radhika Shetty and Deepak Kumar.
The dancers will take you through the beautiful journey of life using five props and five instruments including western for the background score. A production, however small, has several helping hands and have been blessed with this kind of wonderful backing.
The artists are putting their best foot forward with whatever resources they have been available during this period. The online show's tickets have been priced at a very nominal rate of Rs 150 for Indian viewers and 7 dollars for international viewers.
The production will be available to watch on Shaale website from 9 am IST on July 5 (Sunday). Ticketing link for the event is https://shaale.com/live/sensesoflife
Last Updated Jul 3, 2020, 2:32 PM IST