Coronavirus: Pune man wears golden mask worth Rs 2.89 lakh; not sure about its effectiveness
Different colour, size and style of masks are available in the market to curb the spread of the coronavirus. At this time, a man has got himself a mask made of gold worth Rs 2.89 lakh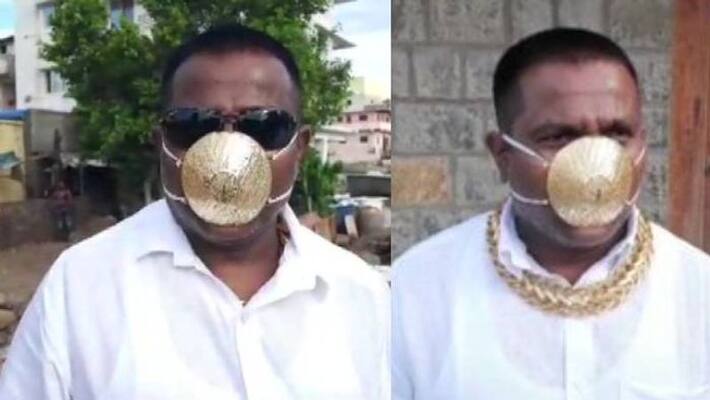 Pune: A Pune native has got a mask made of gold worth Rs 2.89 lakh. He told news agency ANI, "It's a thin mask with minute holes so that there is no difficulty in breathing. I am not sure whether this mask will be effective."
Shankar Kurade, who is a gold lover, got the idea of getting a gold mask, as he saw a man wearing a silver mask. Not only the mask, Kurade's hands and neck are covered with gold jewellery.
He added, "I saw a video on social media of a man in Kolhapur wearing a silver mask and then an idea struck me to have a mask of gold. I talked to a goldsmith and he gave me this five and a half pound gold mask in a week."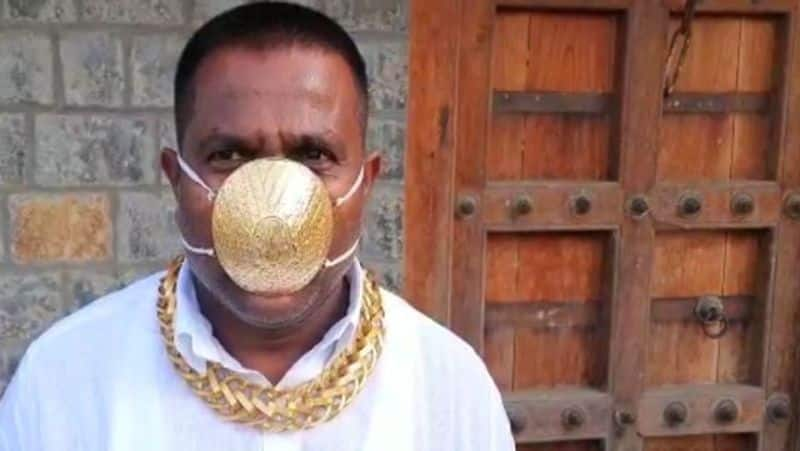 He also said that he is ready to get his family members a gold mask, if they demand it. He added that he doesn't know whether this gold mask can help him not get infected with coronavirus or not, but following all the rules of the government can prevent the spread of the virus.
 
Last Updated Jul 4, 2020, 3:38 PM IST