Coronavirus: Personal data of those in home quarantine in Karnataka leaked online
Karnataka government said it was 'a technical glitch' and the mistake was corrected immediately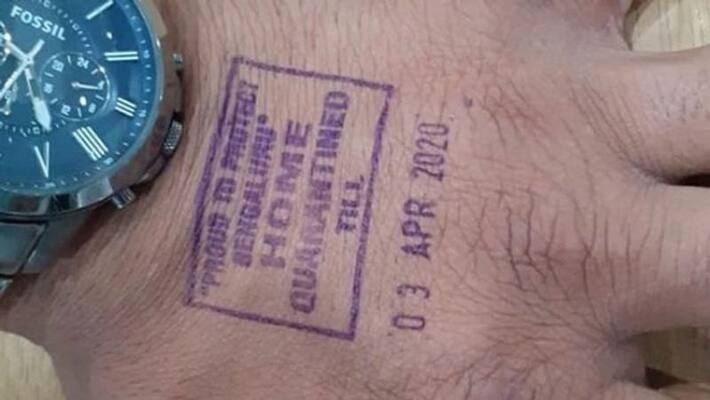 Bengaluru: In a bid to control the spread of the coronavirus (COVID-19), the Karnataka government turned neighbours against each other when they published the list of those who returned from abroad and are put under home quarantine, in public domain.
According to a report on a popular website, this is the second instance of Karnataka releasing personal data of those affected by COVID-19 online, details of those in home quarantine were available in public domain for hours on Sunday (July 12), before being taken down by the evening.
The list of thousands of people across 30 districts of the state – including their full names, mobile number, address, and date of completion of home quarantine – was visible on the 'Parihara' website, linked to the web-application of the same name. The details could also be downloaded and exported to an excel-sheet format.
A health department official termed it "a technical glitch".
"We were not aware of the details going public till some people reached out to us. Action was taken immediately to put the information behind a login. Privacy concerns of home quarantined people are important," the official said on condition of anonymity.
Earlier too in March, though the government did not take any names, it disclosed their travel history and addresses for everyone to access on the state government's website. A district-wise list of nearly 20,000 people and their personal data was out in the open.
While on one hand it acted in favour of the residents to stay cautious, on a contrary, it also created chaos at several places, with the people starting to turn against their neighbours by imposing certain rules as to how they should behave and kept a strict vigil on the residents who are under home quarantine.
Last Updated Jul 13, 2020, 1:22 PM IST