Coronavirus: India registers record spike of over 28,000 new COVID-19 cases
The coronavirus cases in India are rising at an alarming rate. With over 8.74 lakh coronavirus cases, India is the third worst-affected country in the world after Brazil and the United States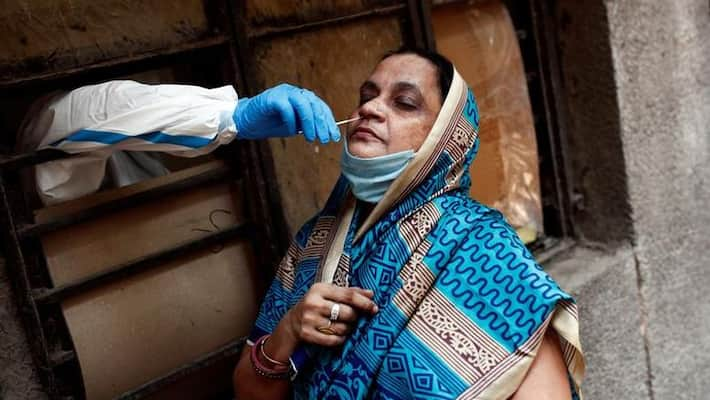 New Delhi: India has recorded 28,701 new cases in a day — the biggest spike in daily cases so far, taking its total number of COVID-19 cases to 879,466.
After 500 deaths reported in the last 24 hours, the toll now stands at 23,174. While 3,01,609 cases in the country are active, 5,53,471 patients have already recovered, according to the latest update from the health ministry.
As per the health ministry data, Maharashtra is the worst-affected state in India with 2.54 lakh coronavirus cases and more than 10,000 deaths while Tamil Nadu is the second worst-hit state with 1.38 lakh COVID-19 and nearly 2,000 fatalities. The coronavirus cases in the national capital Delhi stands at 1.12 lakh while the death toll is 3,371.
With 7,827 new cases, Maharashtra's COVID-19 count increased to 2,54,427 on Sunday (July 12). As many as 173 more people succumbed to the virus, taking the overall toll to 10,289. Of the around 2.5 lakh cases, 1,03,516 patients are currently under treatment.
Mumbai, meanwhile, recorded 1,243 fresh cases, touching 92,988. It also witnessed 44 deaths in the last 48 hours, taking its overall toll to 5288. While the recovery rate in the state is 55.15%, Mumbai is recording a recovery rate of 70%.
As many as 1,18,06,256 samples have been tested for COVID-19 till July 12, of these 2,19,103 samples were tested yesterday (July 12), said Indian Council of Medical Research (ICMR).
Country-wise, the United States remains the most affected. It has recorded over 50,000 cases in a day and now has 3,413,936 coronavirus cases and 137,782 deaths. Brazil has 1,866,176 cases, and 70,524 deaths, while India is the third worst-hit with 879,466 cases and 22,144 deaths.
The government, however, has asserted that the situation in India is under control, appealing people to take precautions. Recently, Prime Minister Narendra Modi also reviewed the pandemic in India and directed the officials to maintain social distancing and personal hygiene to contain the dreadful infection from spreading.
Last Updated Jul 13, 2020, 10:21 AM IST