Coronavirus: After Delhi, Indore hospital exchanges bodies; police complaint filed
A state-run hospital in Indore mixed up bodies and a police complaint has been lodged. The incident happened at Maharaja Yeshwantrao Hospital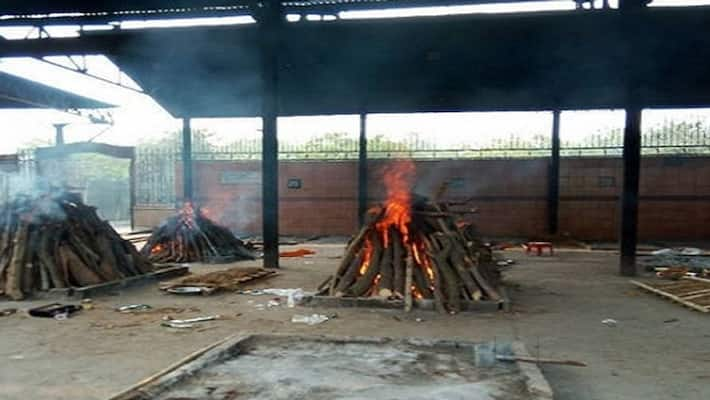 Indore: A 20-year-old suicide victim's father has filed a complaint against a state-run hospital in Madhya Pradesh after an alleged mix-up of bodies.
Akash Patelia's father Santosh Patelia said that Maharaja Yeshwantrao Hospital (MYH) in Indore mixed up his son's body with another family.
The father said, due to the alleged mix-up his son's body was sent to another family and he was cremated by someone else.
His son died by consuming acid on Monday (July 13). And at the same hospital another person by name Akash Panchal was brought after he was electrocuted. The hospital declared him dead on arrival and an autopsy was done accordingly.
However, after the postmortem, Akash Panchal's body was handed over to the family of Santosh Patelia, a resident of Dewar district. And his son's body to another family as both shared a common first name.
Panchal's family cremated without seeing his face as the whole body was wrapped due to the coronavirus pandemic. Fearing that if the body had infection from the hospital the petrified family decided to cremate fast and leave.
But in the case of Patelia, the family checked before cremation and after coming to know about the wrong body being sent, a complaint was lodged at Sanyogitaganj police station. After that the hospital allegedly told the confusion was due to both the victims sharing a common name. The police are investigating the case
Earlier, at AIIMS in Delhi, similar incident happened after the hospital exchanged the bodies of Hindu and Muslim COVID victims. Muslim family was shocked to receive a stranger's body and before they could reach the family concerned to exchange, the Hindu family has completed cremating the Muslim woman without even seeing the face due to fear.
Last Updated Jul 15, 2020, 10:59 AM IST