ICICI CEO Chanda Kochhar, Deepak Kochhar to be released from judicial custody
The Bombay High Court granted bail to former ICICI Bank CEO and MD Chanda Kochhar and her husband Deepak Kochhar in the ICICI Bank-Videocon loan fraud case. The Kochhars, along with Videocon group founder Venugopal Dhoot, were arrested by the CBI late last month for their alleged roles in the case and the trio is currently in jail under judicial custody.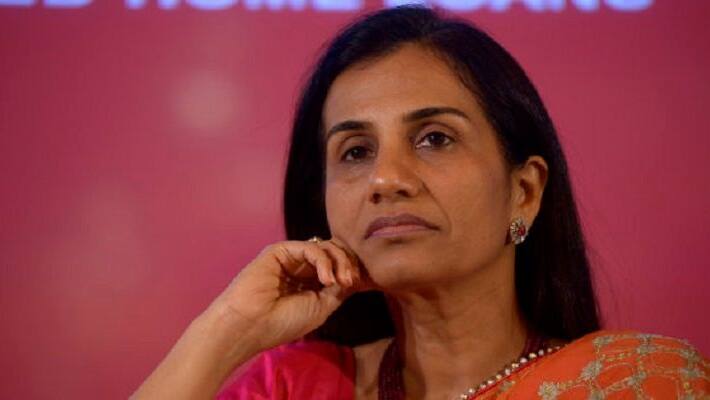 The Bombay High Court on Monday ordered the release of former ICICI CEO Chanda Kochhar and Deepak Kochhar from judicial custody after CBI arrest in the ICICI Bank-Videocon loan fraud case. The court stated, "Arrest not in accordance with the law."  
The couple has been released from the judicial custody on bond of Rs 1 lakh. A division bench of Justices Revati Mohite Dere and P.K Chavan pronounced the order today.
Also Read | Kerala Home Secretary, family injured in car accident
The Kochhars and Venugopal Dhoot, the founder of the Videocon firm, were detained by the CBI late last month for their suspected participation in the case. The three are now being held in prison. The Kochhar duo has referred to their detention as "illegal" on the grounds that no sanction was sought before the CBI took action, as required by the Prevention of Corruption Act's provisions (PCA).
In the FIR filed in 2019 under Indian Penal Code sections related to criminal conspiracy and provisions of the PCA, the CBI has named Chanda Kochhar, Deepak Kochhar, Venugopal Dhoot, Nupower Renewables (NRL), managed by Deepak Kochhar, Supreme Energy, Videocon International Electronics Ltd, and Videocon Industries Ltd as defendants. According to the government body, the private sector lender ICICI Bank granted these entities credit facilities totaling Rs 3,250 crore in violation of regulations.
Also Read | Northwest India reels under cold wave; Winter holidays extended until January 14 | Top updates
The CBI alleges that ICICI Bank sanctioned credit facilities to the tune of ₹ 3,250 crore to the companies of Videocon Group in violation of the Banking Regulation Act, RBI guidelines and the credit policy of the bank.
Last Updated Jan 9, 2023, 11:13 AM IST