Bengaluru Violence: 53 more arrested by Central Crime Branch in late night drive
The Bengaluru Violence case resulted in 53 more arrests, out of which 23 are directly related to torching MLA Akhanda Srinivas Murthy's house.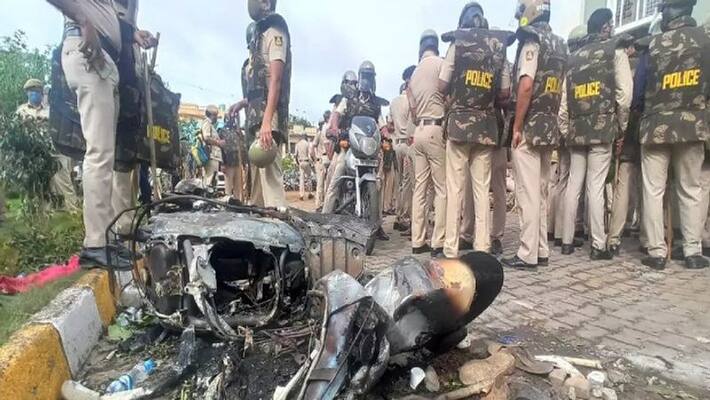 The CCB, which is on the hunt for rioters in Bengaluru's August 11 violence in Pulakeshinagar's DJ Halli and KJ Halli, arrested 53 more persons.
Out of the 53 arrests, 23 persons were arrested in connection with torching the house of MLA Akhanda Srinivas Murthy.
As per reports, few also have been sent back after police found them innocent and not connected to the case. So far over 400 persons have been arrested in relation to the August 11 arson and vandalism.
Also read:  Bengaluru Violence: MLA asks Roshan Baig to sweep BJP office, questions silence over controversial post
On August 11, P Naveen, nephew of MLA Akhanda Srinivas Murthy, posted a derogatory comment, following which thousands gathered and resorted to stone-pelting, damaging of properties and set a police station and the house of the MLA on fire.
The MLA accused fellow Congressmen of indulging in revenge politics and using the violence as an opportunity. 
Last Updated Aug 21, 2020, 12:16 PM IST