Bengaluru Violence: MLA asks Roshan Baig to sweep BJP office, questions silence over controversial post
Former minister and Congress MLA BZ Zameer Ahmed Khan hit out at former minister R Roshan Baig for his silence on the Pulakeshinagar violence and asked Baig to sweep the BJP office to get a ticket.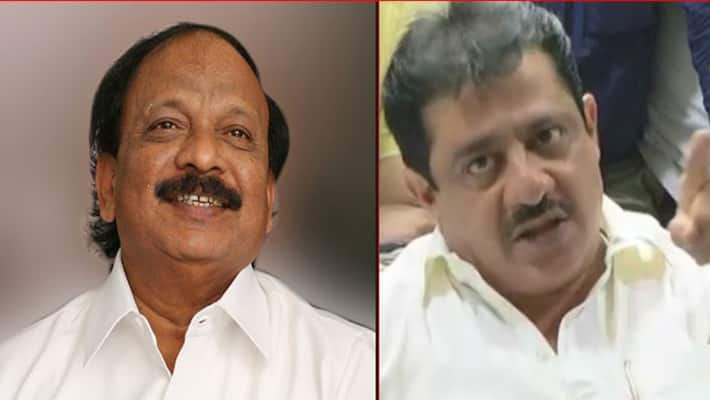 The Pulakeshinagar incident has resulted in a war of words between former minister R Roshan Baig and MLA BZ Zameer Ahmed Khan. Attempting to use derogatory terms, he said Roshan Baig has a 'Sangi mindset' and asked Baig to sweep the BJP office to get a ticket to contest in 2023 on the basis of moratorium over seniority.
Baig earlier had accused Congress of patronising SDPI for the past 10 years and failing to protect its own MLA.
In the tweet, he also mentioned that Congress should be blamed for this incident and questioned the need of thousands of people gathering near the police station and said people should have approached the police commissioner's office.
Also read:  MLA Zameer Khan who oversaw burial of 3 persons killed in Bengaluru Violence tests positive for COVID-19
In a series of tweets, Khan responded to Baigs's reaction and questioned Baig's silence over P Naveen who posted derogatory remarks on Prophet Muhammed.
Kannada translation of Khan's tweet in response to Baig says, "The serious question one needs to ask is, why did the SDPI contest the Shivajinagar assembly by-election only in December? The SDPI never entered the fray whenever Baig was fighting the election… Baig should explain who fielded the SDPI to divide the minority votes and defeat the Congress."
The Congress leader accused Baig of using the SDPI to garner his political interests. "Now, when it seems to have "boomeranged on him", he is trying to distance himself from the organisation, Khan wrote, as per a report.
Also read: Bengaluru violence: Siddaramaiah says 1 faction of BJP deriving advantage to oust Yediyurappa government
Earlier Baig had left a note on Twitter accusing Congress of shielding the SDPI and entering into a tacit understanding.
And the power struggle now between the two has allegedly resulted in the "planned" riots, Baig said.
Last Updated Aug 19, 2020, 11:26 AM IST