Ayush ministry approves Coronil as immunity booster; Baba Ramdev says 'not committed any crime'
Yoga guru Baba Ramdev said that all the required documents and results of the tests have been submitted to the AYUSH Ministry, which has now allowed the sale of Coronil as an immunity booster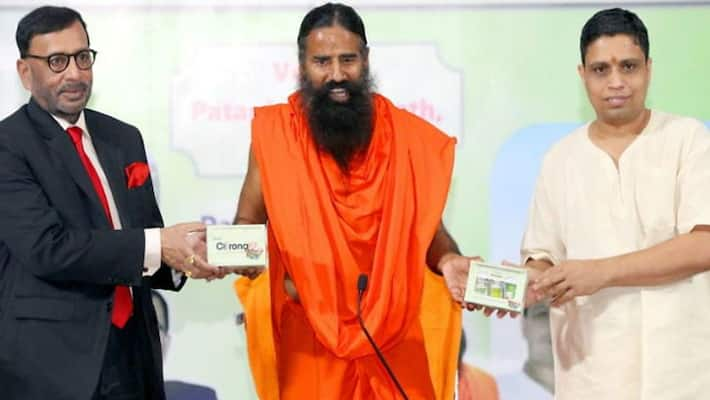 New Delhi: On June 30, the AYUSH Ministry approved the sale of Patanjali's Coronil as an immunity booster. The ministry added that Coronil will not be able to market the medicine as a 'cure' for the coronavirus (COVID-19).
The ministry also said the Patanjali cannot display COVID-19 on its Coronil packaging. The ministry has given it the license to make three medicines and has allowed clinical trials under the rules
Replying to the Uttarakhand government's notice, the firm claimed that it has not promoted any "kit" to treat COVID-19 but only shared with the media the "successful trial" of a medicine. The company said it has not sold any product called 'Corona Kit' nor has it publicised it as a treatment against coronavirus.
Yoga guru Baba Ramdev on Wednesday (July 1) addressed a press conference over the criticism of Patanjali's Coronil. He said that all the required documents and results of the tests have been submitted to the AYUSH Ministry, which has now allowed the sale of Coronil as an immunity booster.
The yoga guru said that he along with his team have "not committed any crime". He added that people who were questioning him have been answered by the AYUSH ministry as it has said that Patanjali has done "good work", according to Republic TV.
Last Updated Jul 1, 2020, 2:36 PM IST