Andhra Pradesh govt takes over liquor shops, increases price of alcohol, announces new timings
Andhra Pradesh government has taken strong steps to ban liquor in the state. It has taken over 3,500 liquor retail outlets, increased the price of alcohol and fixed timing for consumption of liquor with restrictions.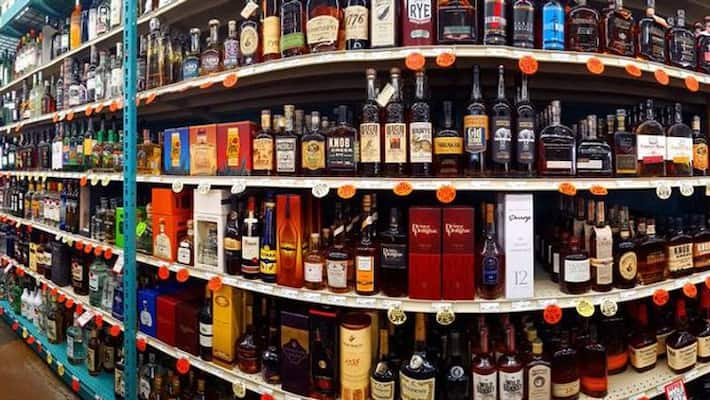 Amaravathi: The Andhra Pradesh government has taken over 3,500 retail liquor shops through Andhra Pradesh Beverages Corporation Limited (APBCL) and has increased the price of alcohol and fixed timings for the outlets to function.
This decision comes as part of the promise made by Jaganmohan Reddy during the election campaign to ban liquor in Andhra Pradesh. He had promised to ban it in phases.
As part of the first phase, the number of liquor shops were cut down from 4,380 to 3,500. As part of the second step, now to discourage the consumption of liquor, the government has overtaken the retail stores and has increased the price of alcohol.
Price
Accordingly, Additional Retail Excise Tax (AERT) has been increased. Indian Made Foreign Liquor (IMFL) and foreign liquor will cost Rs 20 per quarter bottle; Rs 40 for half bottle and Rs 80 for full bottle.  Beer, wine and ready -to-drink varieties have gone up by Rs 10 to Rs 250.
Timings
Liquor shops cannot function like before. Currently according to the new timings, shops can function only from 11 am to 8 pm. Earlier, the timings were from 10 am to 10 pm.
In addition, people cannot consume liquor in wine shops. This decision was taken to avoid inconveniencing people living in the surroundings. Also, no liquor shops can be situated within 100 meters of the place of worship, school-colleges, hospital and near national highways.
Commission and jobs
APBCL has fixed 4% commission on sales at liquor shops. The government has employed 3,500 supervisors and  8,033 salesmen to run these shops. If any of these employees violate the MRP rule, then they will lose their job.
The government has also employed 14,994 women constables in village and ward secretariats, who will take charge from October 2 to curb the liquor menace.
Recently, 43,000 belt shops (illegal outlets of the licensed liquor shops) were also closed down by the Reddy government.
Last Updated Oct 1, 2019, 7:07 PM IST