Agra: 25-year-old homestay employee alleges gang-rape, forced to consume alcohol; 5 arrested
The woman was an employee at the hotel and had been working there for one and a half years. A viral video showed her pleading for help while being dragged inside a room by a man.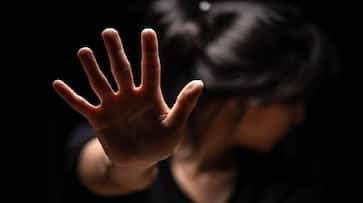 An employee of a homestay in Agra was allegedly assaulted, forced to drink alcohol and then gang-raped. A video allegedly showing her cries for help has surfaced. Five people, including a woman, have been arrested. The incident took place on Saturday night at the homestay where the woman worked.
The victim informed the police that the accused had previously recorded an explicit film of her, and that she was being blackmailed over it. Further, according to the authorities, she was made to consume alcohol and a glass bottle was shattered on her head. The woman was sent for medical examination.
There have been alleged recordings that show a lady pleading for help while being carried into a room by a man; the accusations are that the victim was beaten with beer bottles and subjected to gang rape.
Archana Singh, Assistant Commissioner of Police (ACP) Sadar told PTI that "four men and a woman have been arrested after the incident. The medical examination of the victim will be done and legal action is being taken in the case". The woman was an employee of the homestay for one and a half years.
A case under IPC sections 376 (rape), 307 (attempt to murder), 323 (voluntarily causing hurt), among other relevant sections, and sections 7 and 8 of The Immoral Traffic Prevention Act has been lodged, the official further noted. The homestay, which is a rented property, has been sealed.
Last Updated Nov 13, 2023, 12:53 PM IST