5 reasons why Apple iPhone 15 series is worth the wait!
Apple iPhone 15 series: There are a number of reasons why iPhone 15 is worth the wait. The new phone is rumoured to have a new design, improved camera system, faster performance, longer battery life, and new software features.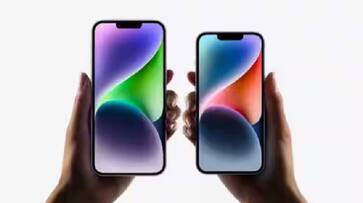 Apple is set to host its annual fall event on September 12. The event is titled 'Wonderlust' this year and is expected to witness number of big announcements including the iPhone 15 series. Rumours abound that the Cupertino firm may introduce four new phones as part of the next iPhone series, much as it did in the past. Even before the introduction of the iPhone 14 was formally announced, excitement for Apple's upcoming flagship phone, the iPhone 15, has been growing rapidly. Apple enthusiasts have been buzzing with anticipation and speculating about what this next-generation gadget would provide.
The anticipation and expectations are at an all-time high as consumers anxiously await news of new features, design modifications, and technical advances that Apple is renowned for. This persistent rumour has kept the rumours coming. The wait was worthwhile for the iPhone 15 for a variety of reasons. According to rumours, the new phone would have an updated look, a better camera system, quicker processing, a longer battery life, and new software capabilities.
Also Read | Apple may launch low-cost MacBook to compete with Google's Chromebooks: Report
Here are the 5 big reasons why the iPhone 15 is worth the wait:
USB TYPE C CHARGING PORT
The iPhone 15 series will contain an enhanced USB-C connector that supports faster USB 3.2 or Thunderbolt 3 transfer rates, but all iPhone 15 models will also switch from Lightning to USB-C. It is said to be the first iPhone to use USB-C in instead of the Lightning connector. Given that USB-C is the default connector for the majority of other devices, this would be a pleasant change for many consumers.
Also Read | Google Pixel Watch 2 to launch in India along with Pixel 8 series | WATCH
BETTER CAMERA
The camera system on the iPhone 15 is anticipated to receive a significant boost. The Pro Max will have a new periscope telephoto lens, while the normal iPhone 15 will have an enhanced 48MP camera, according to MacRumors. The iPhone 15 and iPhone Plus models are expected to feature a new 48MP Sony image sensor, a significant upgrade from the 12MP main camera on the iPhone 14. According to analyst Jeff Pu, Apple will use stacked CMOS sensor technology that can capture more light and produce better images.
iPhone 15 Pro Max, according to several claims, could receive a periscope zoom offering 6x optical zoom- a significant increase over the iPhone 14 Pro. The Pro Max is said to come with a Sony IMX903 image sensor which will likely be 1/1.14 inches in size. That would make it the largest image sensor ever seen in an iPhone. A new 48MP Sony image sensor is anticipated for the iPhone 15 and iPhone Plus models, which is a major improvement over the iPhone 14's 12MP primary camera. 
Also Read | Apple Watch series 9 may get new processor chip, better heart rate sensor & more
DYNAMIC ISLAND
Apple introduced Dynamic Island, a design innovation, with the iPhone 14 last year. It was only made available on the pricier models of the series' phones, though. This year, Apple could end this exclusivity. According to rumours, the iPhone 15 and iPhone 15 Plus, as well as the Pro versions, will have this year's pill-shaped interactive notch, also known as Dynamic Island. This suggests that the next iPhone 15 series may feature identical-looking phones across the board, at least from the front.
NEW AND FASTER PROCESSOR
iPhone 15 Pro models could get the A17 chipset while the standard iPhone 15 and 15 Plus could get an improved version of A16. According to a rumour, the iPhone 15's RAM capacity may be increased by Apple. The Pro versions may have 8GB RAM, while the ordinary models may receive speedier RAM while maintaining the same 6GB RAM capacity, according to a TrendForce report.
Also Read | Apple to unveil new USB-C accessories after iPhone 15 series launch?
NEW ACTION BUTTON
This time, Apple is rumoured to remove the physical mute button from Pro models and replace it with a programmable action button. Code snippets in the fourth developer version of iOS 17 show that it may have nine crucial functions to play in the efficient operation of the iPhone 15 Pro.
There are a few more considerations about the iPhone 15 in addition to the five main factors already discussed. There are rumours that the iPhone 15 will feature a titanium frame. The phone would become more robust and resistant to dents and scratches as a result. Second, the phones' batteries could get significantly better.
Also Read | iPhone 15 series: Apple's upcoming smartphone to come in pastel colours?
Last Updated Sep 11, 2023, 5:11 PM IST