Will Gujarat Titans star Shubman Gill join Bollywood? Here's what he said
After lending voice for Spider-Man: Across the Spider-Verse's Hindi and Punjabi versions, Indian cricketer Shubman Gill admitted that he, "I may be doing, I may not be doing"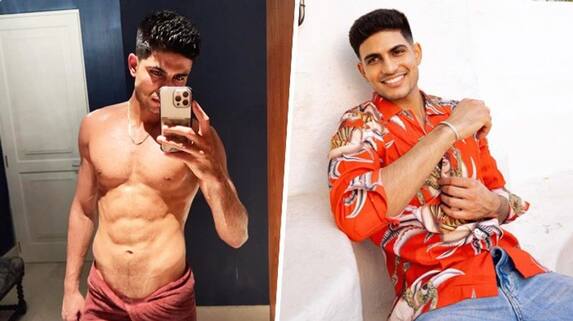 Shubman Gill, an Indian cricketer, has provided his voice for the Hindi and Punjabi versions of 'Spider-Man: Across the Spider-Verse'. Shubman, who stood behind the microphone in the film, voiced the character Pavitr Prabhakar, the Indian counterpart to Spider-Man. 
While he had taken his initial steps into the entertainment business through dubbing when a media house asked Shubman whether he would consider appearing in front of the camera soon, here's what he said.
The Gujarat Titans star revealed he wasn't sure if he'd be interested in acting in a film, but he would like to polish his abilities. "This is one skill I'd like to learn." I'm not sure if I'd be doing a movie - I could do it, or I could not. But something that would thrill or interest me is just having that expertise," Shubman stated.
Also Read: Oscar winner MM Keeravani returns to Malayalam cinema with film 'Magician'
"By skills, I mean the ability to attend some acting classes and participate in some workshops." I want to do that at some time in my life. That is one of the reasons I dubbed the film. I expected to have some experience because I find the real acting and movie industry intriguing. It's not simple to persuade others or represent someone you're not, so in that sense, I'd like to have that talent, but I'm not sure I'd be willing to step in front of the camera and do it. "I can't be certain on this one," he continued.
Also Read: Dangal actress Zaira Wasim defends woman eating in Niqab; says totally 'my choice'
When asked which kind of film he would want to star in if he had the skills and opportunity, Shubman said he would choose a 'drama thriller.' He went on to say that he admires performers like Al Pachino, Robert De Niro, Johnny Depp, Christian Bale, and Tom Hardy, as well as the films they make.
On June 1, 2023, Sony Pictures Entertainment India will release 'Spider-Man: Across the Spider-Verse' in English, Hindi, Tamil, Telugu, Kannada, Malayalam, Gujarati, Marathi, Punjabi, and Bengali.
Last Updated May 30, 2023, 8:54 AM IST