Vivek Agnihotri's 'The Kashmir Files' to re-release on Kashmiri Hindu Genocide Day
Actress Pallavi Joshi is all set to re-release Vivek Agnihotri's 'The Kashmir Files' on January 19, Kashmiri Hindu Genocide Day.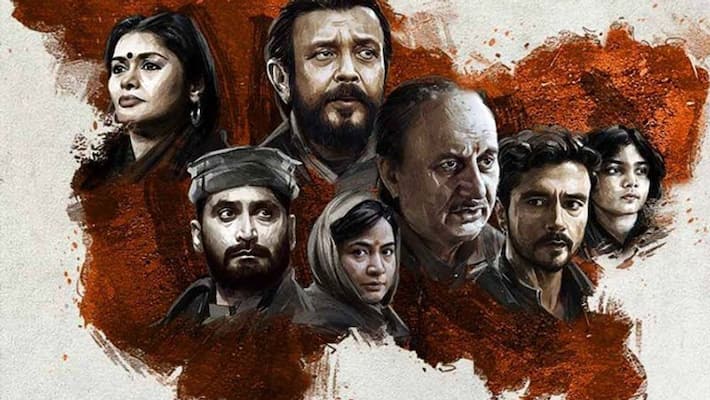 Last year, Pallavi Joshi and Abhishek Agarwal in association with Zee Studios produced an all-time hit film, The Kashmir Files. While this Vivek Ranjan Agnihotri-directed film captivated audiences worldwide and won hearts in 2022, some viewers were unable to see it in theatres. And for those, the filmmakers have chosen to re-release the picture in theatres.
Taking to social media, Vivek Ranjan Agnihotri wrote "ANNOUNCEMENT: #TheKashmirFiles is re-releasing on January 19 - The Kashmiri Hindu Genocide Day. This is the first time ever a film is releasing twice in a year. If you missed watching it on BIG SCREEN, book your tickets NOW👇.
The Kashmir Files grossed over 350 crore globally, making it the highest-grossing Hindi film of 2022. Meanwhile, 'The Vaccine War' director Vivek Ranjan Agnihotri is preparing for his film. The much-anticipated shoot has already begun, and the audience is unable to contain their eagerness to learn more about the project.
Pallavi Joshi and Abhishek Agarwal are producing The Kashmir Files in collaboration with Zee Studios. The film is directed by Vivek Ranjan Agnihotri.
Also Read: 'The Kashmir Files' star Pallavi Joshi injured on the sets of The Vaccine War- read report
Currently, the team is busy with their next movie — 'The Vaccine War'. 'The Vaccine War' pays respect to the medical community's and scientists' unwavering support and devotion throughout the Covid-19 epidemic. It is based on the work of Indian scientists and individuals who have given up their days and nights for more than two years to produce a vaccine against covid. It highlights the narrative of Indian scientists who overcame multinational manufacturers' pressure and toiled at strange hours to save their compatriots' lives.
The filmmaker previously stated that it required almost a year to investigate the issue and provide the proper information to the viewers. The film's narrative is written on 3200 pages, and 82 people worked on it day and night. The crew met the genuine scientists and individuals who created the vaccination to undertake an efficient study.
Also Read: Italian actress Gina Lollobrigida dies at 95; actress had indirect connection with Bollywood
Pallavi Joshi's film will be released on August 15, 2023, in over ten languages, including Hindi, English, Telugu, Tamil, Malayalam, Kannada, Bhojpuri, Punjabi, Gujarati, Marathi, and Bengali.
 
Last Updated Jan 18, 2023, 1:44 PM IST