Italian actress Gina Lollobrigida dies at 95; actress had indirect connection with Bollywood - read on
Italian Cinema Legend Gina Lollobrigida, one of Europe's biggest performers in the 1950s and 1960s, has died at the age of 95.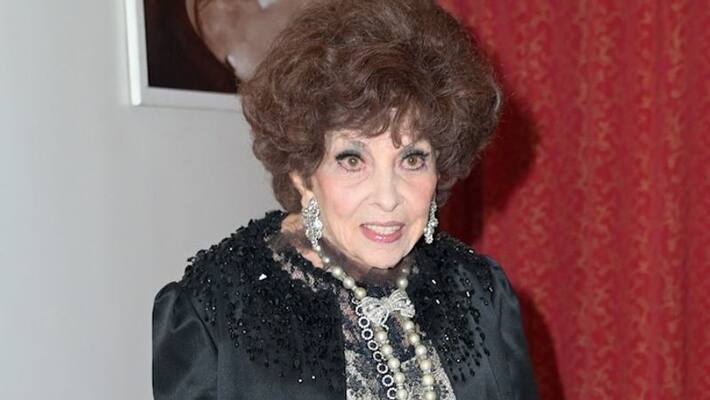 Gina Lollobrigida, an Italian screen legend, died at the age of 95, according to ANSA, citing family members. Her grandnephew, Italian Agriculture Minister Francesco Lollobrigida, announced her death on Twitter, calling her "one of the brightest stars of Italian cinematography and culture." Her death was also announced by RAI state media.
Lollobrigida and Sophia Loren came to represent the earthy sexuality of Italian actresses in the 1950s and 1960s. After studying painting and sculpture, Lollobrigida became a popular beauty queen and model before making her first film appearance in 1946, in the swashbuckling adventure "The Black Eagle."
Also Read: Is Katrina Kaif Pregnant? Fans comment on her latest airport look; here's what they said
She was a major star in Europe by the early 1950s. She made her English-language film début opposite Humphrey Bogart and Jennifer Jones in John Huston's "Beat the Devil" in 1953.
Also Read: Video and Photos: Siddharth Malhotra celebrates his birthday by cutting cake with fans
In the 1956 adaption of "The Hunchback of Notre Dame," she played Esmerelda to Anthony Quinn's Quasimodo. In King Vidor's 1959 Technicolor epic "Solomon and Sheba," she played Queen of Sheba to Yul Brynner's King Solomon.
When her film appearances began to decline in the 1970s, Lollobrigida embarked on a new career as a photographer. She acted in films and on television occasionally, most notably in a recurring part in the US prime-time soap opera "Falcon Crest" in 1984.
She ran unsuccessfully for a seat in the Italian Senate last year, telling the daily Corriere della Sera before the elections, "I was really weary of hearing politicians argue with each other without ever getting to the subject."
Gina Lollobrigida's Bollywood connection: 
The musical track of the hit song "love you Raja..." of film "Raja" was straight away lifted from the masterpiece melodic track of Gina starrer "Come September".
Now listen to this track 
Last Updated Jan 17, 2023, 9:43 AM IST