SHOCKING: Nayanthara reveals she faced casting couch; shares dark truth of the entertainment industry
South actress Nayanthara in a recent interview, reveals her terrible casting couch experience. The actress said that she was approached about opportunities in exchange for favours.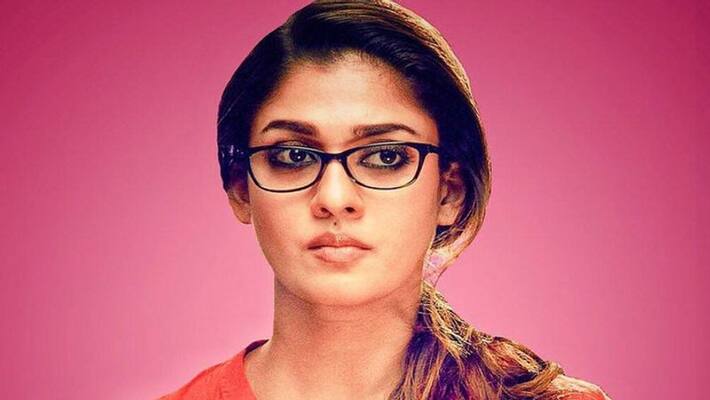 Nayanthara, a South Indian actress, is undoubtedly one of the best. She is quite active on social media and has a large fan base. She keeps her admirers up to speed on her personal and professional life, and as a result, her supporters adore her with affection. 
Nayanthara will next be seen in Jawan with Shah Rukh Khan. The actress is well known for her work in Tamil, Telugu, and Malayalam films. Her superb acting abilities and charming grin have won millions of hearts over the years. Nayanthara is also a devoted mother to two adorable little munchkins.
Also Read: K Viswanath no more: Know his achievements, Bollywood debut, awards, popular films and more
She recently revealed the ugliness of the casting couch in the South film business. Nayanthara explained how she was given a vital position in exchange for a "favour," but she politely declined.
Nayanthara on facing casting couch
In a recent media interview, Nayanthara said that once she was offered an important role in the exchange of 'favours'. The performer was tough and gutsy in declining the offers because she believed in her performing abilities. She stated that she 'bravely' declined the offer. Without a doubt, Nayanthara established herself in the South cinema business as a result of her ability and talents. This is not, however, the first time an actor has spoken openly about his or her casting couch experience. Several people have come forward to lift the lid on the entertainment industry's dark secrets. Actress Anushka Shetty addressed the same in 2020.
During the promotion of her film Nishabdham in 2020, Anushka said, "I admit that it exists in the Telugu film industry but I never had to face it because I was straight forward I was never exploited. I have always been straightforward and frank. The actress should decide whether they want the easy ways and less fame or harder ways and sustain for a long in the entertainment industry (sic)."
Also Read: Deepika Padukone shares Pathaan event designer dress for charity sale
About Nayanthara 
In terms of her personal life, Nayanthara married her long-term boyfriend, famed filmmaker Vignesh Shivan, in 2022. The couple later had twins through surrogacy. She is now preparing for her Bollywood debut in Jawan, directed by Atlee Kumar. Shah Rukh Khan, Vijay Sethupathi, Deepika Priyamani, Sanya Malhotra, and Sunil Grover also appear in the film.
Nayanthara's most recent film appearance was in Chiranjeevi's GodFather. She will soon be seen in the Tamil film Iraivan. She will also appear in two unnamed films with the working titles Lady Superstar 75 and NT-81.
Last Updated Feb 3, 2023, 9:15 AM IST