Sasha Walpole, the 'older woman' to whom Prince Harry lost his virginity, breaks silence
Prince Harry exposed personal details about losing his virginity to an older woman in Spare, his best-selling and critically acclaimed memoir. Sasha Walpole has now claimed that woman was her.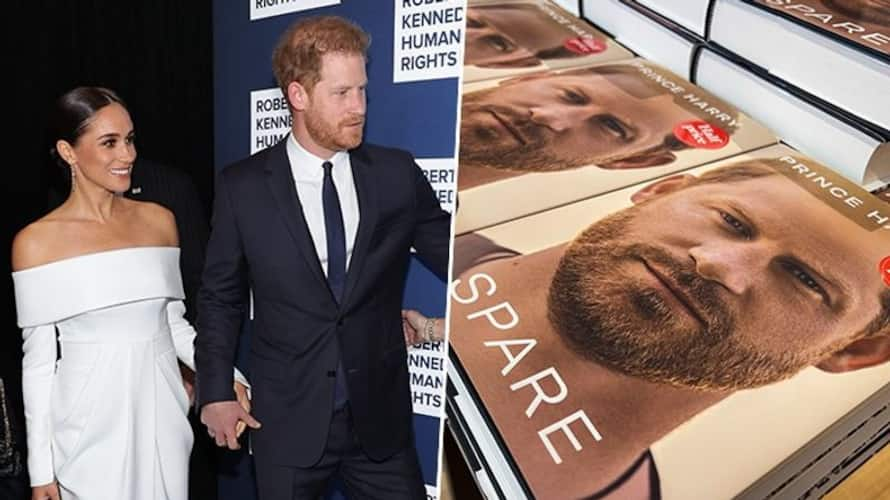 The royal family in Buckingham Palace in the UK was only recovering after reeling from the destroying big revelations and their lies which got brutally exposed by the former royal couple Prince Harry and Meghan in their explosive and hit Netflix docuseries, Harry & Meghan back in 2022. Now, they all are again facing ire and wrath as Prince Harry has turned into an author with a fierce and explosive memoir titled Spare, released on January 10, 2023, globally.
Recently, a part wherein the Duke of Sussex, Prince Harry, has spilled several unknown details with the real side of the story related to him losing his virginity to an older woman in the book has gone viral on the internet. Prince Harry has opened up all the details about how swiftly he lost his virginity to that 'older woman' in July 2001. Prince Harry elucidated that it was an 'inglorious episode with an older woman' who loved horses, and that it happened in a grassy field behind a busy pub. Prince Harry was 16, while the woman in question had just turned 19.
ALSO READ: Spare: Prince Harry spills beans on his Uncle Prince Andrew's awkward sex scandal in his explosive memoir book
This explosive revelation in his memoir book read, "She liked horses. Quite a lot and treated me, unlike a young stallion. Quick ride, after which she had smacked my rump and sent me to grace. Among the many things about it that were wrong. It happened in a grassy field behind a busy pub."
This particular part from the book has become one of the most-discussed ones in Spare ever since the book was released globally. While people and global fans were so eager and desperate to find out the deets related to who this older woman was, one lady named Sasha Walpole, 40, has come forward and claimed that it was indeed her with Prince Harry that night. She had worked as a groom at the future King Charles III, Gloucestershire estate, Highgrove. Now a mother of two, Sasha drives diggers for a living.
Talking to a leading global entertainment publication, Sasha told how she felt about the whole episode being out for the public to consume. She said that she peacefully can leave behind her worries now and get back on track in life. Walpole also shared that she has no remorse and termed it a 'moment of madness' and opined that life is all about experiences.
Expressing more on her feeling of shock and guilt on why Prince Harry wrote about the incident in such detail and claimed that he has brought this to her door, Sasha spoke about it at length. She said, "I was shocked. I feel like he has brought this to my door. I do not understand why he went into such detail. He could have said he lost his virginity and left it at that. But he described how it happened in a field behind a pub."
She adds, "It is fine, if you are not the other person involved. But if you are me, you suddenly feel your world is getting smaller. He has done this to my privacy because I was going to keep my head down and not talk about it. If this incident was not in the memoir book, then none of this would be happening."
Revealing the explosive details of the entire incident, Sasha adds, "He started to kiss me. It was passionate, intense. We both knew. It went from a kiss on to the floor pretty quickly. It was instant, fiery, wham bam, between two friends. It was sparky because we should not have been doing it. He was not the Prince Harry to me. It was Harry, my friend. The situation got a little out of control. It felt naughty, I suppose, in the sense that it should not  be happening."
ALSO READ: Prince Harry & Meghan to not lose their Sussex titles amid the explosive Netflix docu-series 'Harry & Meghan'
Last Updated Feb 7, 2023, 11:47 AM IST