Raviprakash counters sexual harassment allegations by Vijayalakshmi, demands return of money, apology
Actress Vijayalakshmi had alleged that actor Raviprakash was harassing her by calling her on the phone repeatedly. Raviprakash has filed a complaint with the Karnataka Film Chamber of Commerce saying that he had given the actress Rs 1 lakh and stated that these allegations were false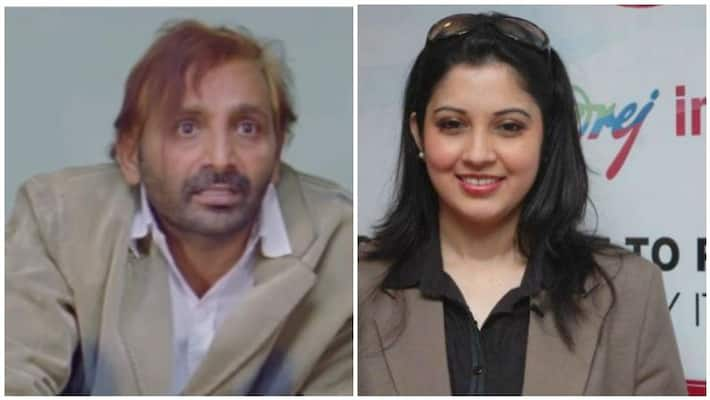 Bengaluru: Actress Vijayalakshmi has made the news again. She had accused actor Raviprakash of sexually harassing her. But Raviprakash has countered the allegations by filing a complaint with the Karnataka Film Chamber of Commerce (KFCC) in which he states that he helped Vijayalakshmi financially and called the actress only to find out if she still had any problems. "Instead of thanking me, she filed a complaint," actor Raviprakash said.
Few months ago, yesteryear heroine Vijayalakshmi came before media stating that she was not doing well financially and was looking for offers to act in the films again. According to Raviprakash, it was around this time when he helped Vijayalakshmi by giving her Rs 1 lakh and had called her on her phone to enquire about her health. His calls were received by her sister Usha and Vijayalakshmi misinterpreted this and filed a harassment case against him, Raviprakash said.
Vijayalakshmi had said that Raviprakash gave her money and started torturing her by calling her repeatedly.
In the complaint to the Film Chamber, Raviprakash has said that he has the call records to prove that he had never misbehaved. He demanded Rs 1 lakh be returned and also asked for an apology from Vijayalakshmi for ruining his name with "false allegations."
"I read about the actress' plight on social media. When I called, she was in hospital and I called her to ask if she needed any help. Her sister received the phone and said she will let me know. Two days later she returned the call and accordingly I helped her by giving Rs 1 lakh. She called again saying they were changing the hospital, and once again I helped them. Even on the day of Shivaratri I gave them clothes and food. Vijayalakshmi had even asked me to build a house near my home," said Raviprakash.
Last Updated Mar 12, 2019, 5:32 PM IST