Parineeti Chopra-Raghav Chadha's dreamy wedding unveiled: Jaimala, Vidai, and More!
Parineeti Chopra and Raghav Chadha will tie the knot today (September 24) in front of their friends and family in Udaipur. The jaimala will take place at 3.30 pm followed by the pheras at 4 pm and vidai at 6 pm.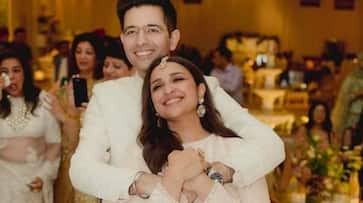 The wedding of Parineeti Chopra and Raghav Chadha is in full swing. The couple arrived in Udaipur on Friday, September 22, and will marry today, September 24. The pair, who got engaged in May, spent their pre-wedding celebrations in New Delhi. Some celebration festivities included a special Sufi night, a private mehndi ceremony, and a 90s-themed party on September 23 in Udaipur.
According to reports from the entertainment website Pinkvilla, Parineeti Chopra and Raghav Chadha's 90s-themed celebration began with the beautiful voice of Navraj Hans. The romantic evening allegedly featured mesmerising tunes such as Kajra Mohabbat Wala and numerous Punjabi songs.
Guests who arrived at the wedding location were given a custom-made tape created by Parineeti Chopra herself. This was complemented with sincere statements and messages that described them.
The meal selection included tasty things such as Candy Floss, Maggie counters, Chaat counters, and other mouth-watering cuisines for the visitors to enjoy. The festivities preceding today's magnificent wedding was a huge success.
While Priyanka Chopra and Nick Jonas could not attend the wedding, PeeCee's mother Madhu Chopra, attended and offered a glimpse of the 90s-themed Sangeet Ceremony. Madhu Chopra shared her evening dress through Instagram stories. She accessorised her appearance with a lovely flower head, smokey eyelids, and red lip colour while wearing an amazing grey-black tone Prada costume.
Raghav's Sehrabandi will take place on September 24, followed by a baraat at the Taj Leela Palace. The jaimala will begin at 3.30 p.m., followed by the pheras at 4 p.m. and the vidai at 6 p.m.
Parineeti Chopra and Raghav Chadha were friends while studying in London, according to sources. The actress earned a triple honours degree in business, finance, and economics from Manchester Business School, while the politician studied at the London School of Economics (LSE). They originally met in London, and their friendship evolved over time.
According to a Women's Era story, Parineeti and Raghav's bond reached new heights while she was filming Chamkila in Punjab. According to reports, the AAP leader paid many visits to the actress on Imtiaz Ali's Netflix film set.
On May 13, Parineeti Chopra and Raghav Chadha got engaged in New Delhi's Kapurthala House. However, whispers about their romance began months before they exchanged rings. Parineeti and Raghav were first seen together outside a Mumbai eatery. The lawmaker denied having an affair with her in March of this year. Their regular trips and dates, however, reinforced the suspicions.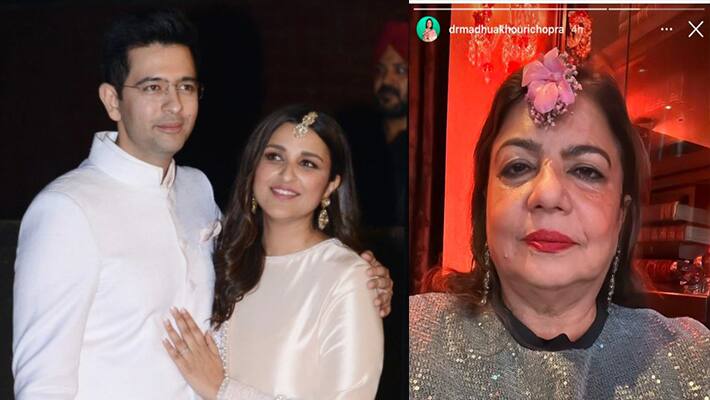 Both Raghav Chadha and Parineeti Chopra are well-known in their respective areas. While Parineeti has been praised for several of her on-screen performances, Raghav's path from accountant to becoming the youngest Member of Parliament at 33 has been hailed.
Last Updated Sep 24, 2023, 9:36 AM IST