Mimi Chakraborty's dog is 'real fighter' as he flies off to Chennai for cancer treatment
Bengali actress and MP Mimi Chakraborty shared a post asking for help from her fans as her dog is suffering from cancer and needed to go to Chennai.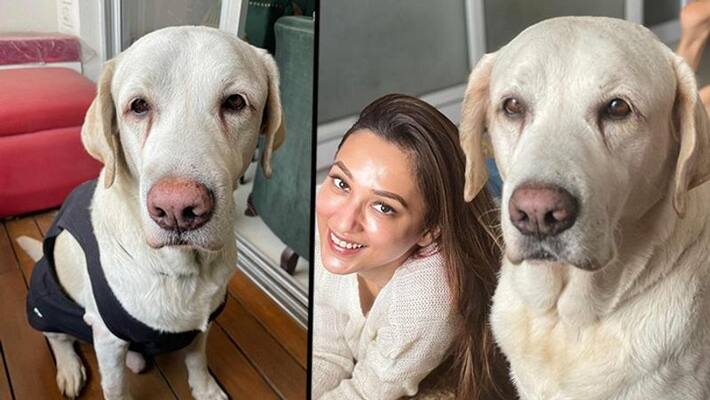 Mimi's eldest son, a white labrador of eight years old, has been diagnosed with cancer. She calls her dog Chickoo. Since she posted the pictures of Chickoo, the Bengali film fraternity is pouring their love and prayers to the cutest doggo.
Mimi took to his Instagram account to share the news with her fans. She wrote in the caption, "Hi guys m shattered nd devastated i can't breathe while writing this but i hav to fight this nd need ur help. By now u all know who is this kid in my post. My elder son Chickoo, he is an eight year old Labrador. He had been diagnosed with CANCER (which is now spreading). Doctors here gave up and no surgery can be done. I NEED TO GET IN TOUCH WITH CHENNAI VETS CAN ANYONE HERE HELP ME WITH THAT. Plzz comment here or inbox me (sic)."
Mimi being a dog mother of two, can't help but show how shattered she is. Yesterday she shared another picture of Chickoo in her Instagram stories, saying, "My Champ is off to Chennai. Now Keep Praying".
She got her dog checked up in Kolkata, but the doctors gave up, so she is taking her dog to Chennai for better treatment. Chickoo is suffering from an advanced stage of cancer. He is a real fighter and we wish him a speedy recovery.
Last Updated Mar 1, 2021, 11:32 AM IST