Love Kannada music? These 10 Kannada songs will surely make you move
Latest Kannada Songs from 2017
Across all genres like romantic, sad, party, dance tracks, etc.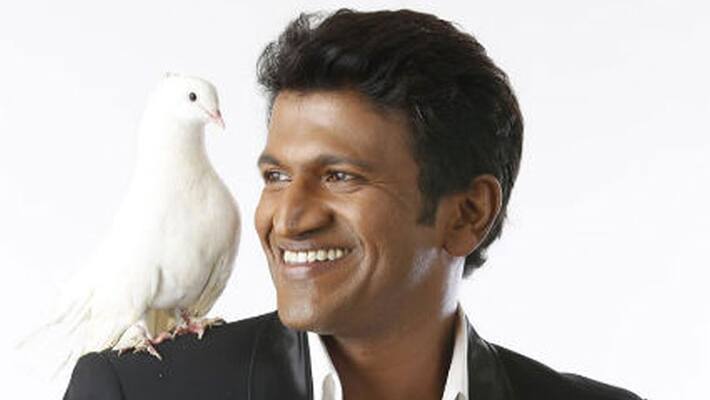 1. Alaga Alaga from Operation Alamelamma
Abhinandan Mahishale, Judah Sandhy & Shreya Sundar Iyer, each three came synchronically with a lovely and pleasing voice to this song. K.B. Pavan composed the lyrics for this song.
2. Naughty Girl from Chakravarthy
This song is from movie Chakravarthy, which can quickly make you hit the dance floor. Naughty Girl sang by Reeta. Music composed by Arjun Janya.
3. Raajakumara from Raajakumara
Superstar Puneeth Rajkumar is featuring title track of Raajakumara, who happens to be the most shining star of the Kannada film industry. Vijay Prakash has sung this song, and the lyrics written by Santhosh Anandram who is also the director of the movie.
4. Matte Maleyaagide from Chakravarthy
If you're looking for a tune that can freshen up your romance, then this is the song you must go for, Sonu Nigam alongside Shreya Ghoshal a true magic comes visible in this song with a pleasing composition.
5. Belageddu from Kirik Party
Belageddu song the lyrics written by Dhananjay Ranjan and the music from Ajaneesh. One of the best dance numbers of 2017. The song highlights Rakshit Shetty, Rashmika Mandanna, Aravind Iyer, Dhananjay Ranjan, Ashwin Rao, Chandan Achar and Shankar Murthy among others.
6. Tili Sanje from Operation Alamelamma
Tili Sanje, in which Preethi Bharadwaj came ahead to present her voice to the music, given by Judah Sandhy. This song is another example of a perfect combination of melody and rhythm.
7. Chakravarthy from Chakravarthy
Chakravarthy is one of the best Kannada songs of 2017. The title track of the movie stars Darshan showing off his skills with the music given by Arjun Janya. The melodious Vyasraj sings the song.
8. Alladsu Alladsu from Chowka
Vijay Prakash appeared for this song and produced a beauty. Chowka's song was able to absorb a lot of ears and recognition from all of the audiences as V. Harikrishna gave the music.
9. Preetiya Hesare Neenu from Happy New Year
Preetiya Hesare Neenu happens to be another remarkable song by Raghu Dixit. The song is an another example of how a Kannada song needs to be, and you must listen to it once!
10. Gapu Gapalli by Srinivasa Kalyana
Another piece of a beautiful song from the movie Srinivasa Kalyana. Gapu Gapalli describes beautiful days of school and makes you get emotional, with its instrumental arrangement and lyrics which is composed by Prasanna V.M.
Last Updated Mar 31, 2018, 6:54 PM IST