Sorry not sorry! Justin Bieber's demands for India tour reminds us why we are middle class
Justin Bieber's list of demands have gone viral in India.
The singer will land in the concert venue in his chopper.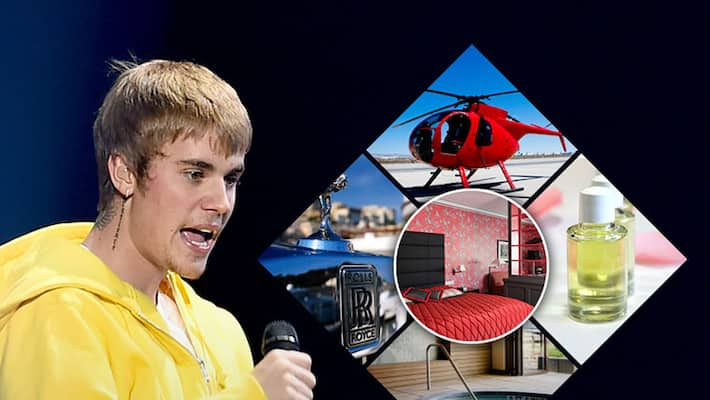 Before Justin Bieber, many grammy winning artists have made their way into this humble land called India. But perhaps no one has demanded to live in as much luxury as the singer. Only Kanye West and his wife Kim Kardashian can empathise with his need for a ping pong table, a jacuzzi and a sofa set to be flown in. If your jaw has dropped in a moment of disbelief then leave it suspended because that's just where his demands begin.
Bieber's list of demands for the India leg of his Purpose tour just went viral and here's what the internet and the rest of the Indian middle class saw: along with Bieber's entourage, 10 containers containing a washing machine, playstation, 10 HAWK, a refrigerator, a wardrobe cupboard and a massage table will enter the country.
Justin Bieber's India tour rider includes a "Indian Yoga casket", a jacuzzi and a press release that lists all his demands out for you. pic.twitter.com/afwHpMJHJM

— Arjun S Ravi (@arjun_s_ravi) May 3, 2017
These are only paraphernalia compared to what he wants in his 1000 sq ft hotel suite in Mumbai. There ought to be purple carnations, Kashmiri bed linens, mogul paintings, antique furniture, white curtains and cans of wildberry and vanilla room fresheners. In addition to this, he wants a yoga casket containing essential oils and camphor sticks scented with rose, jasmine and mogra. And because Bieber is very spiritual, he wants books on chakras, asanas and a female masseuse from Kerala 24*7.
To be honest, his living situation can be arranged if one can plan in advance. However, to cater to Bieber's diet, one must be a creative professional par excellence. The singer will be catered to by two chefs who will serve his five dishes renamed after his popular songs. We hope Bieber won't be Sorry after he samples it.
Apart from these gourmet dishes, the singer's dietary requirements include decaffeinated herbal tea, organic bananas, seedless grapes, coconut water, almond milk and vegetables seasoned with ranch sauce, among other things.
Unlike other international artists who have taken the potholed Indian roads to the concert venue, Bieber will land on it in his very own chopper. Imagine the many Bliebers' faces when they see their idol doing a humble namaste after stepping out of his luxurious suite, scented with exotic fragrances and draped in upholstery that's imported.
If there's a lesson to be learnt here then it is this fellow Indians: spend a bit of your savings and Bieb happy. 
Last Updated Mar 31, 2018, 6:44 PM IST