Within a day of Dileep's arrest, he was evicted from AMMA and FEFKA.
Dileep claimed that some in the film industry was out to take revenge on him.
But this is just the latest and biggest controversy that Dileep has found himself in.
Actor Dileep is currently facing serious trouble. The superstar has been implicated in the recent abduction and assault of a leading Malayalam actress, and police have arrested him for alleged conspiracy in the attack.  
The actor has been accused of being the mastermind behind the actress' abduction case. Police claim that he paid the main accused Pulsar Suni and his cronies to orchestrate the crime. Within a day of Dileep's arrest, he was evicted from AMMA and FEFKA - which are the big film organisations in Mollywood. The investigation is ongoing. 
A few days ago, director Vinayan called him a 'master manipulator' who made 'puppets' out of Mammootty and Mohanlal, while one scriptwriter had him a 'peeping tom'. On the other hand, Dileep, in his statement, claimed that people in the Malayalam film industry were out to take revenge on him by trapping him in the case. 
Here are five of the biggest controversies Dileep was involved in his three-decade-old career. 
The AMMA and MACTA war:
The infamous AMMA – MACTA war happened a few years back, and resulted in the creation of a parallel organisation to that of MACTA, the directors' organisation. According to reports, it all began when Dileep walked out of a movie called Kuttananadan Express, while insisting that director Tulasidas be replaced with another one. 
Later, Tulasidas lodged a complaint with MACTA - who promptly banned the actor from working in Malayalam movies. However, AMMA, which is Dileep's organisation, backed him and this led to one of the biggest stalemates in the industry. 
Nishal Chandra-Kavya Madhavan divorce:
There were rumours that Dileep was in a relationship with actress Kavya Madhavan and this was the prime reason for her divorce. Kavya was married to a businessman Nishal Chandra on February 9, 2009, after which she moved to Kuwait. However, she returned home in June the same year and filed for divorce on July 2010. The divorce was granted on 30 May 2011.
While she accused her ex-in-laws of mentally and physically torturing her, they blamed Kavya's closeness to Dileep for breaking the marriage. The rumor mills in Kerala, naturally went on overdrive. 

Dileep-Manju Warrier divorce:
Soon after the news of Kavya and Nischal's divorce, there where were speculations that Dileep and actress Manju Warrier's wedding would also face trouble. These rumours came came true when the duo filed for divorce and the court granted them the same.
Among the many allegations rumour-mongers spread at the time was that Dileep was not happy with Manju making a comeback in acting and hence decided to go their separate ways. Dileep was granted the custody of their daughter Meenakshi. However, Dileep's proximity to Kavya Madhavan was also claimed to be the prime reason for the split.
Dileep and Kavya's wedding: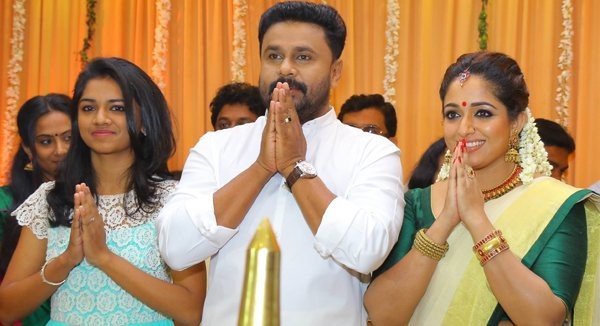 This became the biggest news of the year in Kerala. Dileep and Kavya got married on  November 5, 2016 at Vedanta Hotel, Kochi. Many famous celebs from Mollywood attended the wedding - including Mammootty, Menaka Suresh, Jomol, Srinda, Meera Jasmine and Jayaram.
According to reports, the wedding was kept a secret till hours before the ceremony. Speaking to the media after the wedding, Dileep said, "Kavya was not the reason for whatever problems that happened in my family. So I decided if I were going to get married, I will marry someone who was made a scapegoat for my problems… In the last couple of days, I discussed with my family and daughter about this wedding. And today I am marrying Kavya with their full backing."
Dileep arrested in actress abduction case: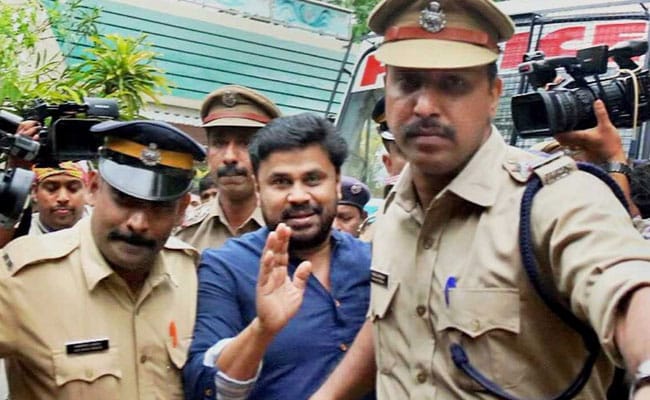 This is the biggest controversy that Dileep has found himself - since it has led to his arrest. On February 17, a Malayalam actress was travelling from Thrissur to Kochi in her car when she was abducted and sexually assaulted by several unknown men.
The police probe team arrested Pulsar Suni and his aides, who effected the kidnapping, a week after the incident. The conspiracy angle surfaced later and Dileep and his close aide, actor-turned-director Nadirshah, were questioned for 13 hours on June 28.
Finally, based on the evidence that they have gathered, the police arrested Dileep on Monday, and he was sent to judicial custody. While the police claim he is involved in the conspiracy, the actor insists that he is innocent.
 
Last Updated 31, Mar 2018, 7:03 PM IST