Happy Halloween: Meet Nisha Verma, India's first certified woman paranormal investigator
It's Halloween Day, a day that celebrates people mingling with the dead. Meet team Pentacle from Bengaluru that investigates paranormal activities as they believe that spirits are people with passion.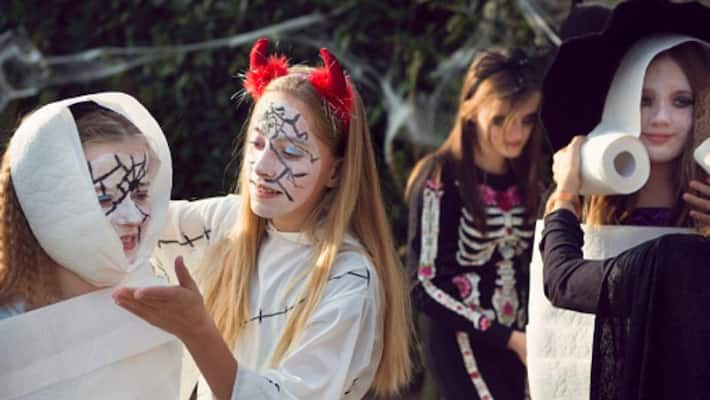 Team Pentacle is an India-based paranormal research organisation that uses a blended approach of scientific methods. It was started on January 1, 2013 by Shishir Kumar, Ayush Raina, Rohit Kumar, Chinmaya Tiwari and Nisha Verma. 
The team has been part of about 100 investigations in India and around 35 investigations in Bengaluru. 
There was a man who once wanted to well his bungalow in Goa but there occurred a problem every time he hired workers to renovate the house. They all complained of the presence of a ghost in the house. They finally approached Team Pentacle for help. They started the investigation in May 2016, which marked the Halloween Day then. She said that when they first entered the house, they saw a white apparition which shouted "get out". 
Nisha said to The Hindu, "Spirits are energies that can neither be created nor be destroyed but they just change their forms."
The other members in that team include Kamwsh Sahu, Prafulla Mannewar and Diana Subhakar. 
Whenever they are set to go for an investigation they go with the intention of proving that there are no ghosts. The team has a whole series of gadgets to measure energies, which include thermal imagers, full spectrum camera and electronic voice phenomena. 
Nisha further said that she is India's first certified woman paranormal investigator. She did a six month course at The Institute of Metaphysical Humanistic Science. 
An act of extreme passion extends them to do all these investigations without even charging a single rupee. The team has been officially given the status of Certified Paranormal Investigators (CPI) and The Certified Paranormal Researchers(CPR). 
The team works towards a single goal "to edify and illuminate the mankind" about the hidden world of one's own fear. The goal of the team is to bring to light the unbiased and irrefutable facts about the realm of unknown and otherworldly phenomenon in turn preserving the quintessence of the ancient secrets and modern mysteries. 
Last Updated Oct 31, 2019, 6:15 PM IST