Fans of Vijay, Ajith shouldn't miss this video: Bigil star cuddles Thala's little daughter Anoushka
Today, we found a rare video where we can see Tamil stars Ajith and Shalini's daughter Anoushka in the arms of young Vijay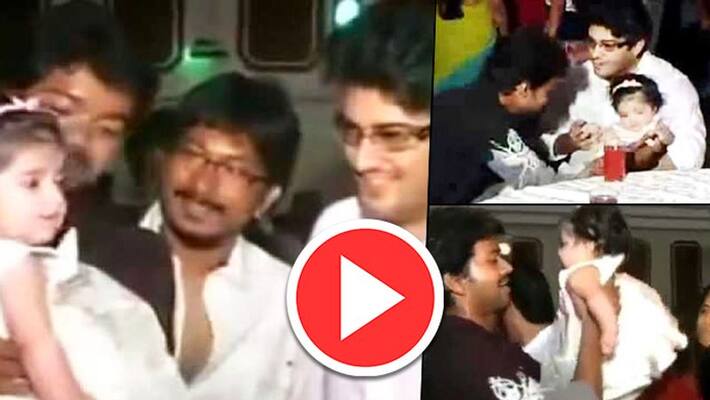 Thalapathy Vijay and Thala Ajith are the biggest stars of Kollywood, and both have different fan followings, clubs and groups who are often seen fighting with each other when their favourite actor's film gets released.
But did you know, both Vijay and Ajith share a cordial relationship, and their families are close too? Today, we found an old video where we can see Ajith and Vijay bonding big time and their families are seen chit-chatting.
The video is from Arjun Pandian's birthday party, where we can see Ajith and his wife Shalini with their daughter Anoushka entering the venue.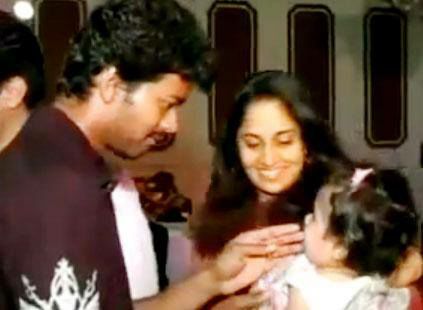 Soon we can see, Bigil star Vijay with his wife Sangeetha posing for the camera with Ajith and family. We can also see Ajith's daughter Anoushka in Thalapathy's arms playing. And this catches everyone's attention in the party.
Also, star wives, Shalini and Sangeetha are seen having a conversation.
Currently, Anoushka is 13 years old and is doing her schooling in Chennai.
 
Take a look at the video: This video also proves that fans, who engage themselves in a war of words on Twitter over petty issues, should relax and realise that these fights and abuses won't affect their stars (Vijay and Ajith).
Last Updated Jan 17, 2020, 4:14 PM IST