Chiranjeevi on his cancer news: Superstar says 'non-cancerous polyps were detected and removed'
Chiranjeevi has rubbished news claiming that the superstar has cancer. He recently took to his Twitter to address the rumour about him getting cancer.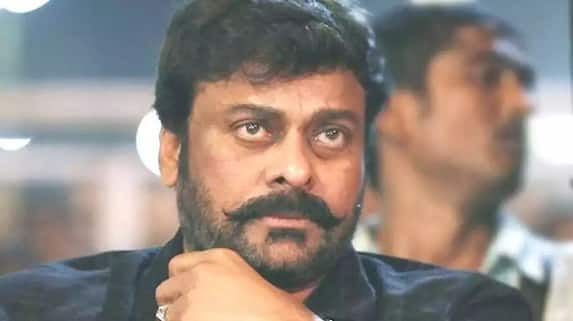 Chiranjeevi is one of the most well-known stars in India. The talented actor has won praise for films like Indra, Swayamkrushi, Gang Leader, etc. The actor, who has been working on Bholaa Shankar, has addressed rumours that he has cancer. The South megastar, who is 67 years old, put such rumours to rest by posting his test results on social media.
Chiranjeevi cancer reports: 
Chiranjeevi recently addressed rumours that he has cancer. Fans of the South megastar were worried about him when allegations that he had gotten cancer began to circulate. However, Chiranjeevi clarified that he was never diagnosed with cancer. He also stated that he performed frequent testing, which assisted him in detecting non-cancerous polyps that may have been harmful if not checked. 
Also Read: Odisha train accident: Sonu Sood, Chiranjeevi, Salman Khan, Jr NTR offer condolences
Chiranjeevi recently took to his Twitter to address the rumour about him getting cancer. He stated that he had never been diagnosed with cancer. "A while ago I spoke about the need to raise awareness about cancer while inaugurating a cancer centre," he tweeted in Telugu. I warned you that if you have frequent medical exams, you can avoid getting cancer." 
The Telugu actor added that he did a colonoscopy test. He informed his fans that non-cancerous polyps were detected. The actor added, "I only said, 'If I hadn't done the test first, it would have turned out to be cancer'. That's why everyone should take precautions and undergo medical tests/screening', I only said."
Chiranjeevi also called out some media houses for not understanding it correctly and writing articles. The actor said this has caused unnecessary chaos. Many well-wishers are sending messages and wishes about his health. He shared this clarification for all of them. 
Also Read: Rajinikanth greets fans waiting outside 'Laal Salaam' sets - WATCH
Addressing those media outlets, he said, "Also an appeal to such journalists. Don't write nonsense without understanding the subject. Because of this, many people are scared and hurt."
On the work front, Chiranjeevi will appear in Bholaa Shankar. The film is an action comedy directed by Meher Ramesh. Along with Tamannaah and Keerthy Suresh, he will portray the title role.  
Last Updated Jun 4, 2023, 9:49 AM IST