Bollywood seeks UP CM Yogi Adityanath's help to stop the #BoycottBollywood trend
Uttar Pradesh CM Yogi Adityanath met with many film personalities in Mumbai on Thursday to discuss countless opportunities bollywood filmmakers can have while shooting for films in Uttar Pradesh's upcoming film city. At this meeting, Bollywood stars seeked help from the CM to help them get rid of the Boycott Bollywood trend in the industry.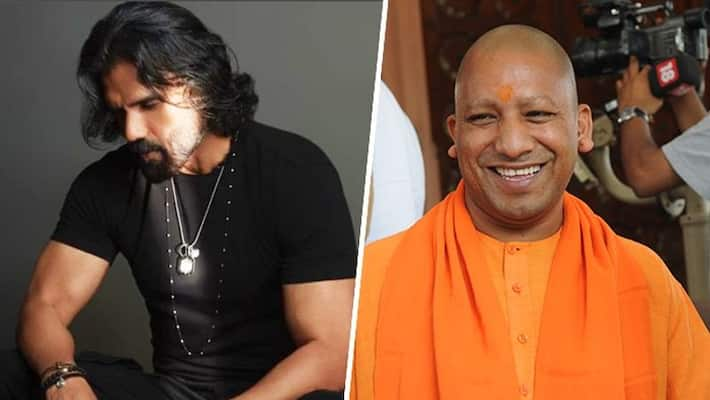 It was a thought-provoking meeting on Thursday between the Bollywood fraternity of stars and filmmakers with the UP CM Yogi Adityanath. We saw that UP CM Yogi Adityanath met many big filmmakers and actors in Mumbai on Thursday to open up on the exciting incentives and opportunities that the Bollywood filmmakers can have while shooting for films in Uttar Pradesh's upcoming film city. 
At the meeting, Dhadkan fame Bollywood star and entrepreneur Suniel Shetty asked help from Adityanath to help their film industry. He urged him to help them get rid or stop the anti-Bollywood sentiment that has been building up and only amplifying each day on social media with the hashtag #BoycottBollywood gaining momentum.
ALSO READ: Shehzada trailer starring Kartik Aaryan, Kriti Sanon to be a grand celebration in 3 Indian cities
The actor spoke about how audiences not going to theatres to watch films is a bad thing for the Bollywood film industry. He emphasized the fact that how they should be encouraged to watch and enjoy a movie in the cinema halls on big screens. He said, "Today, if we are facing a problem, then it is not about cost or subsidy, but it is to do with the audience. We have to bring the audience back to theatres. It is important."
ALSO READ: Urvashi Rautela slammed for Instagram photo of Kokilaben Ambani hospital where Rishabh Pant's being treated
Suniel Shetty also spoke about the importance of working towards stopping and removing the negative sentiment the audience has towards the Hindi film industry. He said that the hashtag #BoycottBollywood is alarming. Suniel said, "The hashtag that is going on, Boycott Bollywood, yeh ruk bhi sakta hai aapke kehne se (it can stop if you say). It is important to spread the word that we are doing good work. One rotten apple is everywhere. But, just because of that, you can not call the whole industry rotten. Today people think Bollywood is not a good place. But we have made such good films here. I was a part of one such film when I did Border. I have been a part of many good films. We have to come together and work towards how we can get rid of the Boycott Bollywood hashtag. We have to figure how we can stop this trend."
Last Updated Jan 6, 2023, 2:33 PM IST