Urvashi Rautela slammed for Instagram photo of Kokilaben Ambani hospital where Rishabh Pant's being treated
After the unexpected news of renowned cricketer Rishabh Pant's ghastly car accident broke out on the internet. Urvashi Rautela is adding cryptic posts. Recently, we saw the cricketer currently being treated at the Kokilaben Dhirubhai Ambani hospital in Mumbai. Yet again, the Bollywood star Urvashi Rautela took to her social media handle. Feeling entertained, she posted a picture of Kokilaben Dhirubhai Ambani hospital in Mumbai.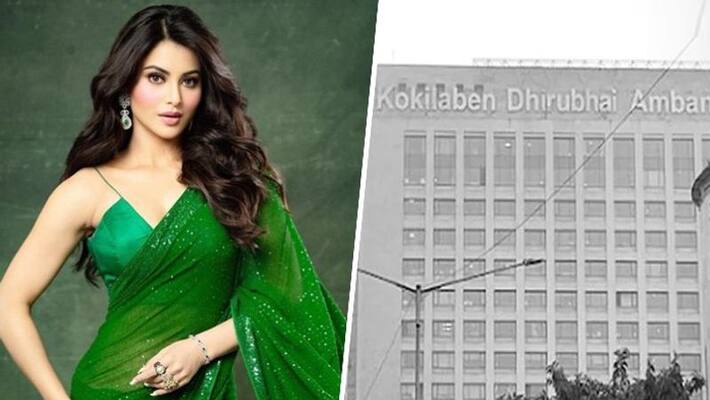 Indian cricketer Rishabh Pant got into a car accident on Friday morning in last week at Delhi. He is admitted to Mumbai's Kokilaben Dhirubhai Ambani hospital now. Following his accident and now when he is in Mumbai, his former flame and global icon, Urvashi Rautela, took to social media to share yet another cryptic post. The actress shared a photo of Kokilaben Dhirubhai Ambani hospital on her Instagram stories.
The Bollywood beauty queen and actress Urvashi Rautela has added to her ongoing series of cryptic posts linked to cricketer Rishabh Pant, who was severely injured in a car crash last month in December 2022. In her latest Instagram post, she has shared an image of the renowned Kokilaben Dhirubhai Ambani hospital in Mumbai, raising speculation that she visited the cricketer.
ALSO READ: 3 Ayurvedic hair remedies beneficial for your hair immunity
Urvashi posted this image on her handle as soon as the 25-year-old cricketer got airlifted to Kokilaben Dhirubhai Ambani hospital in Mumbai from Dehradun for treating the ligament injuries in the knee and ankle. Though the actor did not write anything in her Insta story, she mentioned she was in Mumbai at the time.
For those unaware, Urvashi Rautela often makes headlines for her past link-up with cricketer Rishabh Pant. The actress once mentioned that a person with the initials RP had her waiting for hours. This statement made people think that it was indirectly hinting at the cricketer. She also shared cryptic posts on love and heartbreak. She was also in Australia at the same time around when Pant was there for team India's match.
However, a couple of months ago, she clarified that the RP in her life is her co-star, Ram Pothineni. Urvashi Rautela was labeled a stalker when she jetted off to Australia following the cricketer's arrival in the country that time.
ALSO READ: New Year 2023: Three Indian fat-burning food for a flat belly
Meanwhile, Rishabh Pant was injured in a car accident while traveling to his home from Delhi. The accident happened on Friday (December 30), morning when his car collided with the divider, as per reports. The accident took place around the Narsan border of Roorkee near Hammadpur Jhal. After the unexpected collision, the car got crushed and damaged.
Last Updated Jan 6, 2023, 12:34 PM IST