'Befikre' trailer: Five reasons why it's an absolute disaster
The trailer of 'Befikre' was launched at the Eiffel Tower
Ranveer Singh and Vaani Kapoor were present at the trailer launch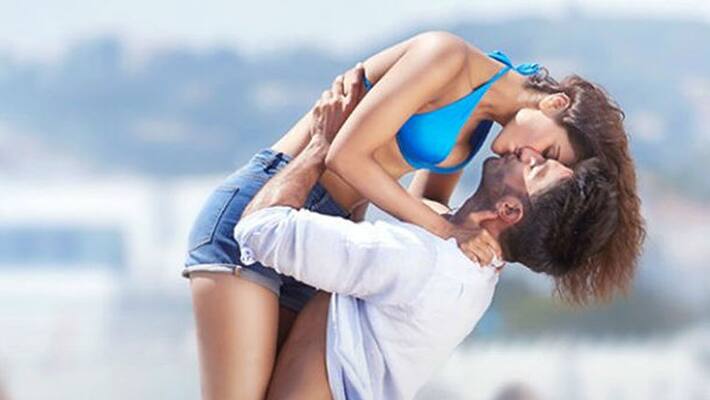 1. No-strings-attached: We all have seen how Bollywood has time and again tried and failed miserably at the execution of this concept. And the poorly edited trailer does not offer anything which can guarantee that it won't be a flop show this time around as well.

2. Desperate attempt to give it a classy touch: The trailer has 'desperation' written all over it. Desperation to give it a YRF touch, desperation to give it a classy feel, desperation to appeal to the youth. But amid all the style and 'phoren' locations, what seems lacking is a plot or much reason for us to care about these two lovers. 

3. Where's the chemistry: Vaani had a much better chemistry with Sushant Singh Rajput in Shuddh Desi Romance, and Ranveer had a much hotter chemistry with Anushka in Dil Dhadakne Do. But where is the chemistry between Vaani and Ranveer? There is a lot of skin show, steamy scenes, but without a spark, it is all for nothing. 

4. Outdated dares: "Go slap the cop", "let's do it right here"; we have all seen scenes of these silly dares. They are supposed to make us feel that the characters are all 'cool' and 'daring' but mostly makes them look juvenile.

5. Tacky trailer: The trailer has tackiness written all over it. Perhaps this trailer was edited poorly, but overall it doesn't feel like it is selling the product very well. The whole thing looks formulaic and clichéd. 
Last Updated Mar 31, 2018, 6:50 PM IST