Ameesha Patel shows off her most expensive bag; know price and details
Ameesha Patel claimed that the most difficult bag to lay hands on is her Birkin, which costs a whopping Rs 70 lakh.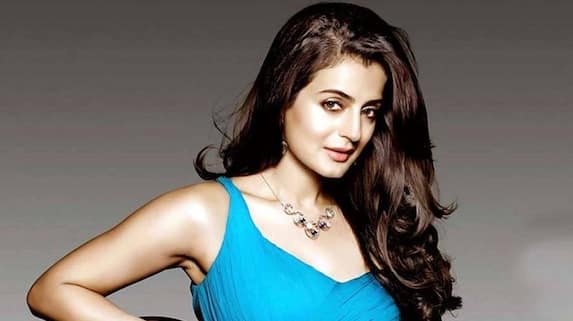 During an interview with a news outlet, Ameesha Patel, who recently appeared with Sunny Deol in Gadar 2, gave her fans a sneak glimpse at her luxurious handbag collection. It's interesting to note that she started gathering handbags when she was 12 years old. She gave a sneak peek at her opulent collection during the event, with one handbag in particular grabbing the show. She joked that the cost of this particular bag could possibly be comparable to the cost of a home. 
Also Read: Does Alia Bhatt's car gets mobbed by group of women
Ameesha said in an interview with Bollywood Hungama that she has an astonishing 16 Birkin bags in her collection, with one special bag fetching between Rs 60 and 70 lakh. Ameesha Patel described her magnificent Birkin in crocodile skin as the "Rolls-Royce of bags" and noted that there is a long waiting list to be able to get one. She proudly displayed her collection and said, "You can buy a house in place of this bag." The actress added that this specific handbag is considerably less expensive than the lavish diamond-encrusted bags that superstars like Victoria Beckham and Rihanna own.
Ameesha Patel's collection of Birkins hardly scratches the surface of her love for expensive handbags. She joked that her bags were "just a drop in the ocean," implying that she has many more jewels in her collection that she opted not to share with the interviewer. Ameesha recalled how her interest in designer bags originally arose and discussed her first expensive bag, a Moschino-Louis Vuitton school bag that she owned when she was 12 or 13. From there, her passion for designer bags blossomed, and she was given her first Chanel bag as a birthday present when she was 16 years old.
She also displayed a customised Goyard bag, another high-end accessory. The actress recalled how when they first saw it, her home staff called it a "sabzi ka thaila (vegetable bag)". She did mention that her version was a personalised design that took about 2-3 months to complete. After making her acting debut in Kaho Naa... Pyaar Hai in 2000, Ameesha Patel went on to have a breakout performance in Gadar: Ek Prem Katha. Although the actress hasn't been in many films recently, she did participate in Gadar 2, Anil Sharma's most recent film. The movie, which also starred Sunny Deol as the lead, made nearly Rs 500 crore at home theatres.
Also Read: Bride-to-be Parineeti Chopra lashes out furiously at paps for taking her video
Last Updated Sep 18, 2023, 11:48 AM IST