'Salman Khan made me feel worthless': Somy Ali opens up about abusive relationship with Bollywood superstar
In a recent explosive Instagram post on her official handle, the ex-actress and social activist Somy Ali has spoken up about horrific and abusive relationship with her ex-boyfriend, bollywood superstar Salman Khan.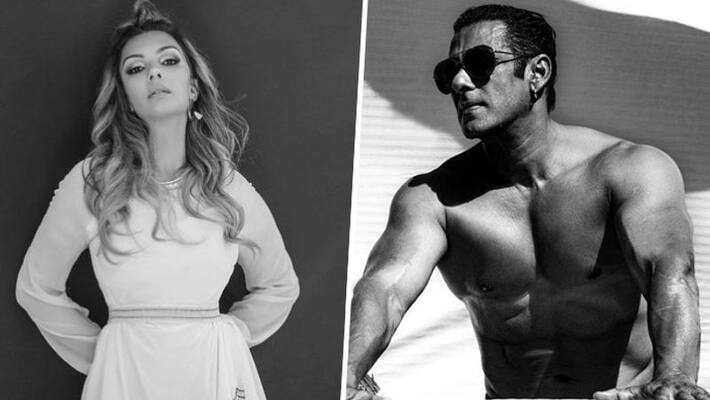 While many stars seldomly open up about their past relationships if they are a part of the glamorous Bollywood industry, we often see many big film stars coming out and speaking about it in media interactions. But this one's a bit shocking. Former Bollywood actress Somy Ali has finally broken her silence. The former Bollywood diva gave details on the nature of her abusive relationship with global Bollywood icon Salman Khan. These details are enough to shock all the fans and netizens. 
The former star penned a long open-ended letter on her handle. In that note, she claimed about opening up on the eight worst years of her life, which had been the relationship with her ex-boyfriend, Salman Khan. Calling out the 'Tiger Zinda Hai' star openly for manhandling her and treating her worst, Somy Ali has allegedly said about how the Bollywood superstar had so many affairs and flings. She added that Salman used to make fun of her. Because of this, she felt weak and inconsequential in front of him. 
ALSO READ: New Year 2023: 4 best winter nail care tips
Shedding more light on this point, Somy Ali shared, "In addition to the tons of affairs and flings, he would constantly belittle me by calling me ugly, stupid and dumb. Not a day went by, that he wouldn't make me feel worthless and small."
ALSO READ: Ankit Gupta says he sees himself in Bigg Boss 16 top two alongside Priyanka Chahar Choudhary
The former actress lives in Florida and is the owner of No More Tears USA, a globally renowned NGO that works for the welfare and betterment of domestic abuse and rape victims to make them financially stable and independent. Salman Khan has had his share of failed relationships in so many years within his illustrious Bollywood career. Surprisingly, this claim from his ex-flame and social activist Somy Ali has come in as a huge shocker for the ardent fans and audiences who love the 'Bhaijaan' of Bollywood a lot for his warm nature and kindness, and compassion.
Last Updated Jan 7, 2023, 12:43 PM IST