Ankit Gupta says he sees himself in Bigg Boss 16 top two alongside Priyanka Chahar Choudhary
Sadda Haq and Udaariyan fame nuanced television star Ankit Gupta has become the heart-throb of fans and audiences after his strong stint in the popular and controversial reality show. In a recent interview, he revealed that he sees himself and his best-friend Priyanka Chahar Choudhary in top two of the reality show.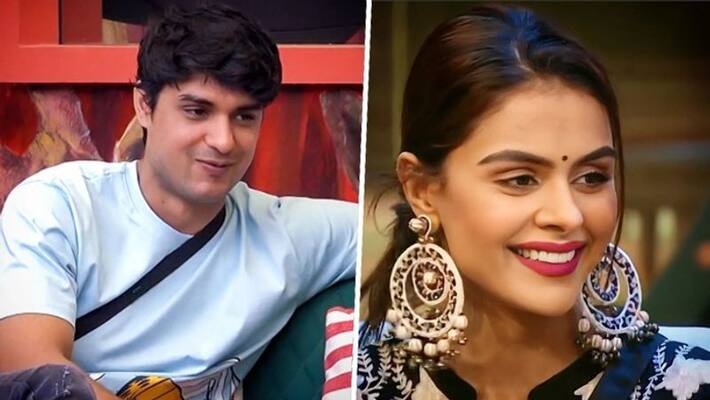 Bigg Boss 16 is getting more spicier, interesting with each passing day. With many renowned actors getting involved in controversial situations, there is one contestant that the audience is missing deeply - and that is Ankit Gupta. The recently evicted contestant has created quite a stir across the nation after his unfair and biased eviction, with fans even rallying outside the Viacom office to appeal for his comeback. Now, in, this exclusive interview, the actor is still very much interested in being part of the show. Read on to know more!!.
Just like the many evicted contestants get quipped, we went on to ask the star who he sees as the top two finalists of Bigg Boss 16. Now interestingly, his answer took us by surprise. He said, "I see myself in the top two for sure. And if you ask me who's the strongest contestant of the season, it has to be Priyanka (Chahar Choudhary). So I'd see myself being one of the two finalists alongside her".
ALSO READ: 'Popcorn ka dam kam kijiye': Jackie Shroff's amusing request to CM Yogi Adityanath
Further talking about his best friend, Priyanka Chahar Choudhary, the actor says, "She's out and out phenomenal and even though she may come across extremely emotional. Her real strength lies in her emotions. She's hands down the strongest in the game right now".
ALSO READ: Shehzada trailer starring Kartik Aaryan, Kriti Sanon to be a grand celebration in 3 Indian cities
For those unaware, Ankit Gupta has given many strong and memorable performances like Parth Kashyap in Sadda Haq, Garv Priyom Thakur in Begusarai. His hit and nuanced breakthrough performance was a brilliant portrayal of Fateh Singh Virk in Colors TV's hit serial Udaariyan. The show, Udaariyan, has been produced by the real-life and most popular television industry power couple Ravie Dubey and Sargun Mehta. In 2022, he gained immense love and accolades from audiences and fans for his A-level game and real vulnerable side as a celebrity that resonated with the ardent Bigg Boss fans. So when he got evicted, this was a big shock to the netizens, fans, and audiences. They all are not at all happy with it. They agree with the actor that his eviction was unfair and biased.
Last Updated Jan 6, 2023, 8:17 PM IST